Kitchens - Brentford Kitchen Cabinets
Kitchens - Brentford Kitchen Cabinets
Kitchen Cabinets Brentord - It's time to upgrade your kitchen with Kitchens4u.ie! We have an amazing selection of kitchens on sale for our customers in Clare and Galway. Our Brentford kitchens and many more kitchens tyles are on sale now. W....

Read More
Kitchen Cabinets Brentord - It's time to upgrade your kitchen with Kitchens4u.ie! We have an amazing selection of kitchens on sale for our customers in Clare and Galway. Our Brentford kitchens and many more kitchens tyles are on sale now. Whether you're looking for an assembled kitchen cabinet, a flat pack cabinet, or something in between, we have you covered. Plus, you can order online and have your new kitchen delivered to your front door. We deliver nationwide.
Kitchen Components
We also have a great selection of sinks, taps, countertops, and door handles to complete your new kitchen. But don't wait too long - this is a limited time offer, so hurry and get your new kitchen today!
At Kitchens4u.ie, we understand that a kitchen is the heart of the home. That's why we strive to provide you with the best quality products at the best prices. So don't miss out on this amazing sale - upgrade your kitchen today!
Video – How to Assemble our Flat Pack Kitchen Units
Kitchen Design Service
At Kitchens4u.ie we understand that 3D Kitchen Design Software is an incredibly powerful tool that can help us to create the kitchen of your dreams. It allows you to visualize your kitchen layout, experiment with different materials and colors, and create a design that is both beautiful and functional. With this software, we can easily create a kitchen that is both aesthetically pleasing and highly functional. With the right software, we can bring your kitchen design ideas to life and create a space that is perfect for you and your family. We have a team of experienced kitchen designers who can create your forever kitchen. Call us today on (01) 5414410 and ask about our kitchen design service before you shop online with us for your new kitchen.
Build your dream Kitchen
Choose Kitchen Colour
1. Horns White
2. Porcelain
3. Horns Ivory
4. Cova Ivory
5. Magnolia
6. Plain Cream
7. Vanilla
8. Mussel
9. Dakkar
10 Fjord
11. Beech
12. Lissa Oak
13. Light Oak
14. Pippy Oak
15. Medium Walnut

16. Denim Blue
17. Light Grey
18. Kashmir Grey
19. Stone Grey
20. Dust Grey
21. Lava Grey
22. Graphite
N.B
. - Kitchen Door Colour Shades are for guidance only. Printed and digital colour images can appear different when viewed.
We advise ordering a sample door if you are unsure.
Hinges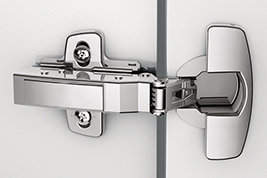 Hinges Included
Soft Closing Drawer
Soft Closing Included
Scroll Down to Order Your Kitchen Cabinets
Buy Complete Assembled Cabinets
Order Complete Cabinet Flat Packed
Sample
Base Kitchen Units
Drawer Line Base Units
Wall Cabinets
Corner Wall Units
Bridging Unit 360 High
Bridging Unit 288 High
Extra Tall Wall Units - 900mm High
Extra Corner Wall Units 900 High
Tall Units - 1970mm High (Ex Legs)
Tall Units 2150mm (Ex Legs)
2 Drawer Units
3 Drawer Units
4 Drawer Units
5 Drawer Units
Corner Units
Panels and Blend Gables
Accessories
Sample
Base Kitchen Units