Kitchens - Mather Kitchen Cabinet
Kitchens - Mather Kitchen Cabinet
Welcome to Kitchens4u.ie! We are proud to offer our customers the best in kitchen cabinets, doors, hinges, and delivery services. Our kitchen showroom in Baldoyle, Dublin is the perfect place to find the perfect kitchen for your home. Our experienced team of prof....

Read More
Welcome to Kitchens4u.ie! We are proud to offer our customers the best in kitchen cabinets, doors, hinges, and delivery services. Our kitchen showroom in Baldoyle, Dublin is the perfect place to find the perfect kitchen for your home. Our experienced team of professionals are here to help you find the perfect kitchen and make sure your delivery is on time and hassle-free. Call us now (01) 5414410 and take advantage of our kitchen sale today! Kitchens4u.ie offers a wide selection of high-quality, flat pack kitchen cabinets that can be delivered nationwide. You can also order them here online scroll down!
Kitchen Cabinets Online
Our Mather range of contemporary kitchen cabinets are designed to be both stylish and functional, offering a range of options to suit any kitchen. With a variety of finishes, sizes and styles to choose from, you're sure to find the perfect kitchen cabinets here online to suit your needs. Plus, our delivery service ensures that you'll receive your cabinets quickly and with minimal fuss. Shop with Kitchens4u.ie today and create the kitchen of your dreams.
Video – How to Assemble our Flat Pack Kitchen Units
Kitchen Countertops
Kitchens4u.ie offers a wide selection of Formica Countertops in widths of 600, 670, and 900. Our Formica kitchen countertops are designed to last and are perfect for any kitchen. Our countertops are easy to install and come in a variety of colors and finishes to match any decor. With our online ordering system, you can get your countertops quickly and conveniently. Order your countertops online today and make your kitchen look amazing! Click Here
We Deliver Nationwide. Call us on (01) 5414410 or 5414411.
Order Now and get 10% OFF this kitchen - Limited Time Offer
Build your dream Kitchen
Choose Kitchen Colour
1. Gloss White
2. Gloss Cream
3. Gloss Sand Beige
4. Gloss Cappuccino
5. Gloss Mussel
6. Gloss Ivory
7. Gloss Zebrano
8. Gloss Black
9. Gloss Light Grey
10 Gloss Stone Grey
11. Gloss Dust Grey
12. Brushed Steel
13. Metallic Anthracite
N.B
. - Kitchen Door Colour Shades are for guidance only. Printed and digital colour images can appear different when viewed.
We advise ordering a sample door if you are unsure.
Hinges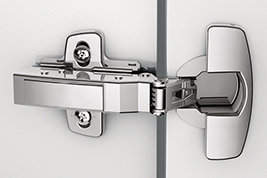 Hinges Included
Soft Closing Drawer
Soft Closing Included
Scroll Down to Order Your Kitchen Cabinets
Buy Complete Assembled Cabinets
Order Complete Cabinet Flat Packed
Sample
Base Kitchen Units
Drawer Line Base Units
Wall Cabinets
Corner Wall Units 720mm High
Bridging Unit 360 High
Bridging Unit 288 High
Extra Tall Wall Units - 900mm High
Corner Wall Units 900mm High
Tall Units - 1970mm High (Ex Legs)
Tall Units 2150mm (Ex Legs)
2 Drawer Units
3 Drawer Units
4 Drawer Units
5 Drawer Units
Corner Units
Panels and Blend Gables
Accessories
Sample
Base Kitchen Units
Drawer Line Base Units