Kitchens - Pembroke Kitchen Cabinets
Kitchens - Pembroke Kitchen Cabinets
Fitted Kitchen Pembroke Serica - With its charming, understated looks, this Fitted Kitchen Pembroke Serica is one of those styles that you're sure to fall in love with at first sight. It has a comfortable vibe that draws you in and invites ....

Read More
Fitted Kitchen Pembroke Serica - With its charming, understated looks, this Fitted Kitchen Pembroke Serica is one of those styles that you're sure to fall in love with at first sight. It has a comfortable vibe that draws you in and invites you to stay a little while longer. The Fitted Kitchen Pembroke Serica is available in a range of 14 modern kitchen colours that make it easy for you to recreate the exact mood that you want in your new kitchen. When you are looking for high quality luxurious and long lasting kitchens, be sure to shop here with Kitchens4u.ie
Fitted Kitchens made from Quality Kitchen Materials
A lot of thought has gone into styling every aspect of the Fitted Kitchen Pembroke Serica. 18mm melamine faced chip boards make up the core of the kitchen while the doors are made from 18mm moisture resistant MDF, an industry standard for fitted kitchens in Ireland. The Pembroke Serica Fitted Kitchen is wrapped in Serica, which is the latest innovation in vinyl technology. The core of the kitchen and the vinyl Serica wrapping give the kitchen a unique painted look without compromising on its usability. Despite its sleek looks, this kitchen is designed for heavy kitchen usage.
Video – How to Assemble our Flat Pack Kitchen Units
Ordering Your Fitted Kitchen Pembroke Serica could not be easier.
At Kitchens4u.ie, we cut through the noise and make it easy for you to order your Fitted Kitchen Pembroke Serica. All you need to do is choose from the extenise list of kitchen cainets below whether rigid complete or flat pack complete then place your order.
You can place your kitchen cabinets order in rigid form or as flat pack. With both options, the complete kitchen units include:
Kitchen Cabinet (18mm MFC)
Kitchen Cabinet Door (unhinged)
Soft Closing Hinges
Shelf
Drawers (where shown)
Legs and Leg Bases
We deliver your completed order to anywhere in Ireland within about 15 working days for rigid kitchen cabinets or flat pack kitchen cabinets complete within 7-10 days of having received the order. Need some help or have questions about the Fitted Kitchen Pembroke Serica?
Call us at (01) 5414410. We'd be happy to answer any questions. Clicking the share button at the left of the browser makes it easy for you to share this fantastic find with family and friends on social media. Let them know about the great quality kitchens and kitchen accessories that they can buy for their home.
Build your dream Kitchen
Choose Kitchen Colour
1. Serica Alabaster
2. Serica Dakar
3. Serica Denim
4. Serica Dust Grey
5. Serica Graphite
6. Serica Kashmir
7. Serica Kobe
8. Serica Light Grey
9. Serica Marine Blue
10. Serica Pebble
11. Serica Porcelain
12. Serica Stone Grey
13. Serica Taupe Grey
14. Serica White Grey
N.B
. - Kitchen Door Colour Shades are for guidance only. Printed and digital colour images can appear different when viewed.
We advise ordering a sample door if you are unsure.
Hinges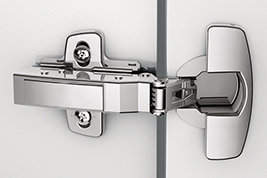 Hinges Included
Soft Closing Drawer
Soft Closing Included
Scroll Down to Order Your Kitchen Cabinets
Buy Complete Assembled Cabinets
Order Complete Cabinet Flat Packed
Sample
Base Kitchen Units
Drawer Line Base Units
Wall Cabinets
Corner Wall Units 720mm High
Bridging Unit 360 High
Bridging Unit 288 High
Extra Tall Wall Units - 900mm High
Extra Tall Corner Wall Units 900mm high
Tall Units - 1970mm High (Ex Legs)
Tall Units 2150mm (Ex Legs)
2 Drawer Units
3 Drawer Units
4 Drawer Units
5 Drawer Units
Corner Units
Panels and Blend Gables
Accessories
Sample
Base Kitchen Units