Kitchens - Duleek Gloss Cabinets
Kitchens - Duleek Gloss Cabinets
Contemporary Kitchens - Our Duleek Gloss Kitchen range come from our 5G range of high gloss kitchens. You can choose from up to 13 Gloss Colours including white, light grey etc when you purchase these complete kitchen cabinets online with us here....

Read More
Contemporary Kitchens - Our Duleek Gloss Kitchen range come from our 5G range of high gloss kitchens. You can choose from up to 13 Gloss Colours including white, light grey etc when you purchase these complete kitchen cabinets online with us here at Kitchens4u.ie - All of our kitchen doors are made in Ireland from the finest moisture resistant Medium Density Fibreboard (MDF) shaped using state of the art CNC Machinery (Computerised Numerical Control) and then pressed with high quality high gloss foils. All of our kitchen cabinet doors, panels, and accessories come with a 6 year manufactuers warranty.
Kitchen Cabinets - Complete Kitchen Cabinets
Customers can purchase these Duleek Contemporary Kitchen Cabinets Complete here online. Order them as pre-assembled (rigid) or as flat pack kitchen cabinets complete. Whichever way your order them you get the same high quality kitchen cabinets made from 18mm MFC (Melamine Faced Chipboard) with solid 18mm backs on all cabinets and in the pre-assembled range you have 3 colours to choose from White, New Oak or Robson Oak. Our kitchen units made from the Robson Oak or the New Oak are very popular choices. Our pre-assembled kitchen cabinets complete come with kitchen cabinet assembled, leg bases and legs, door(s) drilled for hinges, soft closing hinges.
Kitchen Cabinets Complete - Flat Pack
Ordering our kitchen cabinets complete as flat pack for delivery is also an option for our customers. This can be a great option for those who want to collect their orders, or simply want to save a little bit and do more of the work themselves. Our flat pack kitchen cabinets are made from 18mm MFC (Melamine Faced Chipboard) and come in two colous White or Nebraska Oak, both very popular with our customers. Included in your cabinet order will be Kitchen Cabinet, Legs and Bases, Standard Hinges (not soft closing), Door bored for hinges. Flat Pack Unit and Door are separately packaged.
Video - How to Assemble our Flat Pack Units
Kitchen Supply and Fit - Kitchen Showroom
If it is a full kitchen supply and fit that you are looking for, then why not take the time to visit our Kitchen Showroom to view our kitchens on display and speak to one of our experienced kitchen designers who can talk you through the whole process. We offer a full kitchen remodel service also. Kitchens4u.ie use state of the art 3D Kitchen design software that allows us to show you how your new kitchen should look when it is complete. We have a wide variety of trades at our disposal including Electricians, Plumbers, Tilers etc. All registered with their relevant trades bodies. This will give you peace of mind when it comes to using our Complete Kitchen Remodel serive and Project Management Service. Call us today to make an appointment (01) 5414410 or 5414410 and speak to one of our team to book an In-Store Consultation. Our Kitchen Showrooms are based at Unit 45 Grange Avenue, Baldoyle Industrial Estate, Baldoyle, Dublin D13 X924. We look forward to meeting you.
Order Now and get 20% OFF this kitchen - Limited Time Offer
Build your dream Kitchen
Choose Kitchen Colour
1. Gloss White
2. Gloss Cream
3. Gloss Sand Beige
4. Gloss Cappuccino
5. Gloss Mussel
6. Gloss Ivory
7. Gloss Zebrano
8. Gloss Black
9. Gloss Light Grey
10 Gloss Stone Grey
11. Gloss Dust Grey
12. Brushed Steel
13. Metallic Anthracite
N.B
. - Kitchen Door Colour Shades are for guidance only. Printed and digital colour images can appear different when viewed.
We advise ordering a sample door if you are unsure.
Hinges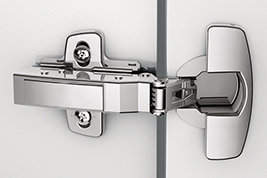 Hinges Included
Soft Closing Drawer
Soft Closing Included
Scroll Down to Order Your Kitchen Cabinets
Buy Complete Assembled Cabinets
Order Complete Cabinet Flat Packed
Sample
Base Kitchen Units
Drawer Line Base Units
Wall Cabinets
Corner Wall Units 720mm High
Bridging Unit 360 High
Bridging Unit 288 High
Extra Tall Wall Units - 900mm High
Corner Wall Units 900mm High
Tall Units - 1970mm High (Ex Legs)
Tall Units 2150mm (Ex Legs)
2 Drawer Units
3 Drawer Units
4 Drawer Units
5 Drawer Units
Corner Units
Panels and Blend Gables
Accessories
Sample
Base Kitchen Units
Drawer Line Base Units