Kitchens - Vassa Kitchen Cabinets
Kitchens - Vassa Kitchen Cabinets
Kitchens - Our Vassa Kitchens offer the perfect solution for your new kitchen remodel. Be sure to check out our high quality, affordable rigid kitchen cabinets in a range of colours and up to 19 door colours to choose from. Our Vassa Rigi....

Read More
Kitchens - Our Vassa Kitchens offer the perfect solution for your new kitchen remodel. Be sure to check out our high quality, affordable rigid kitchen cabinets in a range of colours and up to 19 door colours to choose from. Our Vassa Rigid cabinets are built to last, and come in a variety of styles and finishes to fit any kitchen design. Plus, we offer nationwide delivery, so you can have your cabinets shipped directly to your home. Don't wait any longer - order your new kitchen cabinets today online from Vassa Kitchens!
Kitchens - Order Rigid Cabinets Online
At Kitchens4U.ie, we offer a wide range of rigid kitchen cabinets with soft closing doors and hinges. Our cabinets are designed to provide a stylish and functional kitchen space, and are made with the highest quality materials to ensure maximum durability. Plus, our cabinets come with a nationwide delivery service, so you can have them delivered right to your door. We are located in Baldoyle, Dublin D13 X924, so come visit us today and see our selection of rigid kitchen cabinets for yourself.
Video – How to Assemble our Flat Pack Kitchen Units
Great Customer Service
Kitchens4u.ie is the perfect place to get your dream kitchen. With a 5 star Google review rating, customers nationwide can trust that they are getting the best quality and value for money. We offer a wide range of kitchen designs and styles, from modern and contemporary to traditional, and have a fast and reliable delivery service. Our customer service is top-notch and we are always willing to go the extra mile to ensure customer satisfaction. With Kitchens4u.ie, you can be sure that you are getting the perfect kitchen for your needs.
Visit out Kitchen Showroom at Unit 45 Grange Avenue, Baldoyle Industrial Estate, Baldoyle, Dublin D13 X924. Tel: (01) 5414410 or 5414411.
Build your dream Kitchen
Choose Kitchen Colour
1. Brown Grey Avola
2. Champagne Avola
3. Dark Cordoba Olive
4. Green Grey Avola
5. Grey Bardolino Oak
6. Grey Brown Ontario
7. Hacienda Black
8. Hacienda White
9. Light Winchester Oak
10. Mali Wenge
11. Wenge
12. White Avola
N.B
. - Kitchen Door Colour Shades are for guidance only. Printed and digital colour images can appear different when viewed.
We advise ordering a sample door if you are unsure.
Hinges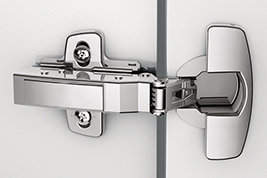 Hinges Included
Soft Closing Drawer
Soft Closing Included
Scroll Down to Order Your Kitchen Cabinets
Buy Complete Assembled Cabinets
Order Complete Cabinet Flat Packed
Sample
Base Kitchen Units
Drawer Line Base Units
Wall Cabinets
Corner Wall Units
Bridging Unit 360 High
Bridging Unit 288 High
Extra Tall Wall Units - 900mm High
Extra Corner Wall Units 900 High
Tall Units - 1970mm High (Ex Legs)
Tall Units 2150mm (Ex Legs)
2 Drawer Units
3 Drawer Units
4 Drawer Units
5 Drawer Units
Corner Units
Panels and Blend Gables
Accessories
Sample
Base Kitchen Units