Kitchens - Bastille Kitchen
Kitchens - Bastille Kitchen
Kitchens4u.ie The home of the Bastille Slipped Shaker Kitchen. We are proud to offer our customers in Ireland the opportunity to purchase all of our kitchens online. We ship nationwide from our premises in Badloyle
Read More
Kitchens4u.ie The home of the Bastille Slipped Shaker Kitchen. We are proud to offer our customers in Ireland the opportunity to purchase all of our kitchens online. We ship nationwide from our premises in Badloyle, Dublin D13 X924. In January we have a limited time offer of up to 20% off on some of our kitchen styles.
The Bastille Kitchen is a modern, stylish and sophisticated kitchen design that will bring a touch of elegance to your home. With up to 5 colours to choose from, you can customize your kitchen to perfectly match your style and taste.
The Bastille Kitchen is designed with the highest quality materials and craftsmanship, ensuring that it will last for years to come. With its sleek lines and classic shaker design, the Bastille Kitchen is sure to be the envy of your friends and family.
Video – How to Assemble our Flat Pack Kitchen Units
Meet our Kitchen Designers
Don't miss out on this limited time offer of up to 20% off a new kitchen for 2023! Visit Kitchens4u.ie today and get the perfect kitchen for your home. To Book an In Store Consultation Call Us on (01) 5414410.
Build your dream Kitchen
Choose Kitchen Colour
Legno Kashmir
Legno Magnolia
Tuscany Cova Ivory
Legno Light Grey
Legno Ivory
Legno Dust Grey

Legno Stone Grey
Legno White
Legno Graphite
Legno Mussel
Tuscany Lissa Oak
N.B
. - Kitchen Door Colour Shades are for guidance only. Printed and digital colour images can appear different when viewed.
We advise ordering a sample door if you are unsure.
Hinges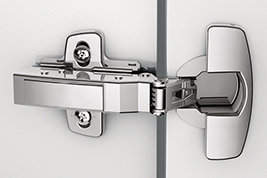 Hinges Included
Soft Closing Drawer
Soft Closing Included
Scroll Down to Order Your Kitchen Cabinets
Buy Complete Assembled Cabinets
Order Complete Cabinet Flat Packed
Sample
Base Kitchen Units
Drawer Line Base Units
Wall Cabinets
Corner Wall Units 720mm High
Bridging Unit 360 High
Bridging Unit 288 High
Extra Tall Wall Units - 900mm High
Extra Tall Corner Wall Units 900mm high
Tall Units - 1970mm High (Ex Legs)
Tall Units 2150mm (Ex Legs)
2 Drawer Units
3 Drawer Units
4 Drawer Units
5 Drawer Units
Corner Units
Panels and Blend Gables
Accessories
Sample
Base Kitchen Units