Painted Kitchen Albany
Albany Kitchen Solid Ash
The Shaker Style Albany is designed for those who love their kitchens plain & simple. The smooth rounded contour of the cabinetry harmoniously blends with its Navajo white color and the premium lacquer white gloss countertop adds a definitive line to the who....

Read More
Albany Kitchen Solid Ash
The Shaker Style Albany is designed for those who love their kitchens plain & simple. The smooth rounded contour of the cabinetry harmoniously blends with its Navajo white color and the premium lacquer white gloss countertop adds a definitive line to the whole layout. The frosted glass display shelves add a contemporary touch to the set while the sleek & circular central counter gives it an edgy look. The free standing units pronounce the silhouette of this shaker style kitchen unit marvelously.
Unique Soft Rounded Edges
Stainless Steel Handles & Knobs
Premium White Gloss Kitchen Worktops
Choice of Neff or Nordmende Appliances
Stylish Belfast Kitchen Sinks
The Shaker Style Albany is an understated kitchen design which lets you elegantly express yourself. Armed with double oven slots and an edgy hob & chimney set; this contemporary kitchen is all you need. Call us today for a full kitchen installation.
Albany Kitchen Order Online
If you want to plough ahead with your new fitted kitchen and you want to purchase the cabinets and accessories below then please just scroll down. In your Albany Fitted Kitchen Cabinets your get the following in a flat pack version or a pre-assembled version of your kitchen cabinets.
Door Range : Albany Solid Wood
Unit Colour : Choice of 4 Colours
18mm Kitchen Units
German Soft Close Hinges/Drawers
Price Ex. VAT - PRICES Inc. Door/Drawer Frontages
VAT added at checkout.
Free 32 County Delivery On Orders Over 2500
Lead Time :Delivered In 12 - 15 Working Days
If you have any questions you would like answered as you are browsing our range of kitchen cabinets why not click on the help button below and chat with one of our professional kitchen designers who can talk you through the ordering process.
Professional Kitchen Makeover Service
If you would much rather prefer a full kitchen makeover service then please do not hesitate to chat with us about this. Take advantage of our Complete Kitchen Solutions Service that we provide our customers with. We can arrange a full consultation in our Kitchen Showrooms in Unit 45 Grange Avenue, Baldoyle Industrial Estate, Baldoyle, Dublin D13 X924. Just click on the chat box below and we will give you all the information required in order to make an appointment to visit us and chat about your new fitted kitchen. Remember Kitchens4u.ie are the professional when it comes to full kitchen make overs from conception to completion.
Build your dream Kitchen
Choose Kitchen Colour
1. Painted White
2. Painted Ivory
3. Painted Magnolia
4. Painted Porcelain
5. Painted Mussel
6. Painted Lemon
7. Painted Dakkar
8. Painted Sage
9. Painted Olive
10. Painted Terracota
11. Painted Rouge
12. Painted Ice Blue
13. Painted Denim
14. Painted Turquiose
15. Painted Nautical Blue
16. Painted Light Grey
17. Painted Kashmir
18. Painted Stone Grey
19. Painted Dust Grey
20. Painted Graphite
21. Lacquered Greenwich Oak
N.B
. - Kitchen Door Colour Shades are for guidance only. Printed and digital colour images can appear different when viewed.
We advise ordering a sample door if you are unsure.
Hinges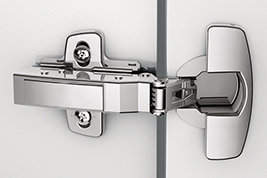 Hinges Included
Soft Closing Drawer
Soft Closing Included
Scroll Down to Order Your Kitchen Cabinets
Buy Complete Assembled Cabinets
Order Complete Cabinet Flat Packed
Sample
Base Kitchen Units
Drawer Line Base Units
Wall Cabinets
Corner Wall Units 720mm High
Bridging Unit 360 High
Bridging Unit 288 High
Extra Tall Wall Units - 900mm High
Extra Tall Corner Wall Units 900mm High
Tall Units - 1970mm High (Ex Legs)
Tall Units 2150mm (Ex Legs)
2 Drawer Units
3 Drawer Units
4 Drawer Units
5 Drawer Units
Corner Units
Panels and Blend Gables
Accessories
Sample
Base Kitchen Units
Drawer Line Base Units