Kitchens - Hartford Painted Kitchens
Kitchens - Hartford Painted Kitchens
Welcome to Kitchens4u.ie, your one-stop shop for all your kitchen needs! We offer a wide selection of DIY kitchens for delivery nationwide. Our Shaker Painted Kitchen Range is perfect for any home, and our Rigid Kitchen Cabinets and Flat ....

Read More
Welcome to Kitchens4u.ie, your one-stop shop for all your kitchen needs! We offer a wide selection of DIY kitchens for delivery nationwide. Our Shaker Painted Kitchen Range is perfect for any home, and our Rigid Kitchen Cabinets and Flat Pack Kitchen Cabinets make it easy to create a beautiful, functional kitchen.
Our Kitchen Showroom in Baldoyle, Dublin, Ireland is the perfect place to find inspiration for your dream kitchen. We offer a variety of styles and finishes to choose from, and our experienced team of kitchen experts will help you create a look that's perfect for your home. Plus, with our easy online ordering, you can get your kitchen delivered right to your door.
Video – How to Assemble our Flat Pack Kitchen Units
Kitchen Deisgn Consultaton
Don't wait any longer to create the kitchen of your dreams. Visit Kitchens4u.ie today and call us to get started! Our Kitchen Showroom is open 6 Days a week if you would like to visit. Call us on (01) 5414410.
Order Now and get 20% OFF this kitchen - Limited Time Offer
Build your dream Kitchen
Choose Kitchen Colour
1. Painted White
2. Painted Ivory
3. Painted Magnolia
4. Painted Porcelain
5. Painted Mussel
6. Painted Lemon
7. Painted Dakkar
8. Painted Sage
9. Painted Olive
10. Painted Terracota
11. Painted Rouge
12. Painted Ice Blue
13. Painted Denim
14. Painted Turquiose
15. Painted Nautical Blue
16. Painted Light Grey
17. Painted Kashmir
18. Painted Stone Grey
19. Painted Dust Grey
20. Painted Graphite
21. Lacquered Greenwich Oak
N.B
. - Kitchen Door Colour Shades are for guidance only. Printed and digital colour images can appear different when viewed.
We advise ordering a sample door if you are unsure.
Hinges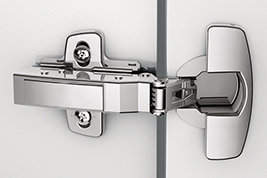 Hinges Included
Soft Closing Drawer
Soft Closing Included
Scroll Down to Order Your Kitchen Cabinets
Buy Complete Assembled Cabinets
Order Complete Cabinet Flat Packed
Sample
Base Kitchen Units
Drawer Line Base Units
Wall Cabinets
Corner Wall Units 720mm High
Bridging Unit 360 High
Bridging Unit 288 High
Extra Tall Wall Units - 900mm High
Extra Tall Corner Wall Units 900mm High
Tall Units - 1970mm High (Ex Legs)
Tall Units 2150mm (Ex Legs)
2 Drawer Units
3 Drawer Units
4 Drawer Units
5 Drawer Units
Corner Units
Panels and Blend Gables
Accessories
Sample
Base Kitchen Units
Drawer Line Base Units
Wall Cabinets