Kitchens - Cutler Heritage Green
Kitchens - Cutler Heritage Green
Kitchens Complete - Buy these complete kitchen cabinets online with us today. This stunning Cutler Heritage Green Kitchen is available in a large selection of kitchen door colours. These complete kitchen cabinets come with 18mm M....

Read More
Kitchens Complete - Buy these complete kitchen cabinets online with us today. This stunning Cutler Heritage Green Kitchen is available in a large selection of kitchen door colours. These complete kitchen cabinets come with 18mm MFC kitchen cabinet, kitchen door(s), legs and bases, soft closing hinges. Simply add the quantities you require to your shopping cart below. We Deliver Nationwide from our warehouse in Dublin. Be sure to take advantage of our kitchen sale at present where you can get an extra 10% Off our kitchen cabinets when you order online.
Kitchen Cabinets
Our Kitchen Cabinets are made from 18mm Melamine Faced Chipboard and there are 3 colours you can choose from for your kitchen cabinet interiors. All of our kitchen units come with 18mm solid backs whether they are kitchen base units, wall units or tall larder or tall pantry units.
Flat Pack Choices
Customers can buy complete kitchen cabinets for their kitchen from us in complete form also. Our flat pack kitchen cabinets also come with solid 18mm backs. With the solid backs, our kitchen cabinets last longer and they are more easily installed once assembled. Flat pack kitchen units come with cabinet, cabinet legs, hinges and all screws and fixings required to put the cabinet together. There are two choices of colours for these flat pack cabinets, that is White and Nebraska Oak.
Kitchen Doors
Kitchen Doors Cutler - The Cutler Kitchen Door is a slab door. Made from Moisture Resistant Medium Density Fibreboard (MDF) this door is one of our very popular kitchen cabinet doors for fitted kitchens and it comes in a variety of colours. The Cutler Door is ideal for new fitted kitchens or and available in a range of colours for Contemporary and Classic kitchen styles. Also if you want to match up with existing kitchen doors or just replace damaged kitchen doors.
Video – How to Assemble our Flat Pack Kitchen Units
Complete Kitchen Solutions - Kitchen Showroom
If it is a complete kitchen solutions package you are looking for then please contact us on (01) 5414410 and 5414411 to discuss yor project with one or our professional kitchen designers who will talk you through the whole process and get you started on the road to creating your dream fitted kitchen. Alternatively you can use the chat box below to ask us any questions that you might have. Why not visit our Kitchen Showrooms to view our kitchen display and other products that you migh require for your new fitted kitchen. Our Kitchen Showroom is in Baldoyle Industrial Estate, Dublin D13 X924. Click on the Chat Box to Talk to an advisor now. Ask about our project management service.
Order Now and get 10% OFF this kitchen - Limited Time Offer
Build your dream Kitchen
Choose Kitchen Colour
1. Horns White
2. Porcelain
3. Horns Ivory
4. Cova Ivory
5. Magnolia
6. Plain Cream
7. Vanilla
8. Mussel
9. Dakkar
10 Fjord
11. Beech
12. Lissa Oak
13. Light Oak
14. Pippy Oak
15. Medium Walnut

16. Denim Blue
17. Light Grey
18. Kashmir Grey
19. Stone Grey
20. Dust Grey
21. Lava Grey
22. Graphite
N.B
. - Kitchen Door Colour Shades are for guidance only. Printed and digital colour images can appear different when viewed.
We advise ordering a sample door if you are unsure.
Hinges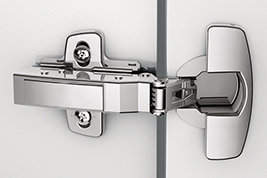 Hinges Included
Soft Closing Drawer
Soft Closing Included
Scroll Down to Order Your Kitchen Cabinets
Buy Complete Assembled Cabinets
Order Complete Cabinet Flat Packed
Sample
Base Kitchen Units
Drawer Line Base Units
Wall Cabinets
Corner Wall Units
Bridging Unit 360 High
Bridging Unit 288 High
Extra Tall Wall Units - 900mm High
Extra Corner Wall Units 900 High
Tall Units - 1970mm High (Ex Legs)
Tall Units 2150mm (Ex Legs)
2 Drawer Units
3 Drawer Units
4 Drawer Units
5 Drawer Units
Corner Units
Panels and Blend Gables
Accessories
Sample
Sample Door
Order a sample door here if you are unsure.
NOW €21.04
Sample Door
RRP €23.14
NOW €21.04
Base Kitchen Units
150mm Base Unit with Shelf
Base Kitchen Cabinet in Ivory or White pre-assembled and complete.
Includes: Kitchen Cabinet
Kitchen Door
Soft closing hinges
Legs.
Dimensions: Height 720mm Width 150mm Depth 570mm.
Handles Not Included. Orde Here
NOW €73.96
150mm Base Unit with Shelf
RRP €81.36
NOW €73.96
150mm Base Unit - Wine Rack
Base kitchen cabinet pre-assembled pidgeon hole wine rack.
Dimensions: Height 720mm X 570mm X 150mm.
Cabinet colour available in Ivory or White
NOW €100.14
150mm Base Unit - Wine Rack
RRP €110.15
NOW €100.14