Fitted Kitchen - Florida Serica
Fitted Kitchen - Florida Serica
Fitted Kitchen Florida
When you're looking for a kitchen that has a modern look with a slightly traditional touch, you won't find anything better than the Florida Kitchen. The Florida Kitchen is made from Moisture Resistant MDF and wrapped in the latest in v....

Read More
Fitted Kitchen Florida
When you're looking for a kitchen that has a modern look with a slightly traditional touch, you won't find anything better than the Florida Kitchen. The Florida Kitchen is made from Moisture Resistant MDF and wrapped in the latest in vinyl technology called Serica. An industry standard material for fitted kitchens in Ireland. The core of the kitchen is made from 18m melamine faced chip boards and the door is made from 18mm moisture resistant MDF which makes it capable of handling heavy kitchen usage. Our new Serica foil in which the kitchen door is pressed gives your kitchen a unique painted feel to the kitchen without the cost of what a painted kitchen would be.
Florida Kitchen - Customise Yours . . .
These Florida Kitchen doors come in 14 beautiful colours, ranging from the lighter White Grey Serica Foil to the darker Serica Marine Blue kitchen door foil. See the kitchens door colour list below. With this wide range of assorted colours, you can choose one that best matches the ambiance you want to create in your new fitted kitchen. In addition to choosing your preferred colour, you can also choose from a wide range of styles and colours of cabinet and drawer handles to design a one-of-a-kind look and feel in your kitchen. High Quality Without The High Price When you see a fitted kitchen finished in this Serica foil, you may expect that it would come with a higher price tag. But you'll be in for a surprise. At Kitchens4u.ie, we are committed to providing high quality Fitted Kitchens at competitive prices. Scroll down the page and below these texts you will see all the different kitchen cabinets that you can choose from in order to gather the right cabinetry to suit your kitchen space.
Kitchen Cabinets Complete. . .
Order complete kitchen cabinets in rigid form or as flat pack. Complete kitchen units include the following whether rigid or flat packed:
Kitchen Cabinet Assembled
Kitchen Cabinet Door (unhinged)
Soft Closing Hinges
Legs
Shelf
Drawers (where shown)
You can order a Florida Kitchen as rigid pre-assembled kitchen units for delivery. Rigid kitchen units are ready to be installed, with no faffing around with flat pack kitchen unit assembly. Flat packs are also available and we offer our customers the alternative of choosing this kitchen in flat pack complete form at a lower price.
Kitchen Delivery. . .
After we receive your order, we will contact you to confirm the details of your order. Once we have confirmed everything you kitchen will go into production at the earliest possible date. We will notify you of a delivery date that should be within 15 working days of you placing the order. We deliver our kitchens to all counties of Ireland from our kitchen warehouse in Dublin.
Feel free to contact us with any questions you may have by using the help button below or if you want to make an appointment to call to our kitchen showroom in Baldoyle Industrial Estate, Dublin D13 X924 please call us on (01) 8063445.
Click the share button on the left of the browser to share this great looking fitted kitchen wth your family and friends on social media. Help them to get the great same value you have found by visiting our website.
Build your dream Kitchen
Choose Kitchen Colour
1. Serica Alabaster
2. Serica Dakar
3. Serica Denim
4. Serica Dust Grey
5. Serica Graphite
6. Serica Kashmir
7. Serica Kobe
8. Serica Light Grey
9. Serica Marine Blue
10. Serica Pebble
11. Serica Porcelain
12. Serica Stone Grey
13. Serica Taupe Grey
14. Serica White Grey
N.B
. - Kitchen Door Colour Shades are for guidance only. Printed and digital colour images can appear different when viewed.
We advise ordering a sample door if you are unsure.
Hinges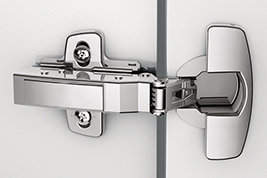 Hinges Included
Soft Closing Drawer
Soft Closing Included
Scroll Down to Order Your Kitchen Cabinets
Buy Complete Assembled Cabinets
Order Complete Cabinet Flat Packed
Sample
Base Kitchen Units
Drawer Line Base Units
Wall Cabinets
Corner Wall Units 720mm High
Bridging Unit 360 High
Bridging Unit 288 High
Extra Tall Wall Units - 900mm High
Extra Tall Corner Wall Units 900mm high
Tall Units - 1970mm High (Ex Legs)
Tall Units 2150mm (Ex Legs)
2 Drawer Units
3 Drawer Units
4 Drawer Units
5 Drawer Units
Corner Units
Panels and Blend Gables
Accessories
Sample
Base Kitchen Units