Fitted Kitchen - Hereford Serica
Fitted Kitchen - Hereford Serica
If you're looking to create a kitchen with a classic look, your search stops here! The Hereford Serica Fitted Kitchen has a classic look that is timeless, but with several options for variations so you need never worry about it looking like anybody else's. You'l....

Read More
If you're looking to create a kitchen with a classic look, your search stops here! The Hereford Serica Fitted Kitchen has a classic look that is timeless, but with several options for variations so you need never worry about it looking like anybody else's. You'll get more than classic good looks with the Hereford Serica Kitchen. Made from Moisture Resistant MDF and wrapped with Serica, an advanced vinyl technology, the quality and durability of this Fitted Kitchen is unmatched.
Fitted Kitchen Hereford Serica Customization Options
When you choose the Hereford Serica Fitted Kitchen, you can choose from a wide range of options to customize the kitchen to bring your dream kitchen to life. Start by choosing your preferred colour from fourteen stunning shades. Whether you prefer a kitchen done up in pastel colours of porcelain, or alabaster, or you prefer more earthy tones such as beige or brown, you're sure to find one the perfect colour for your Hereford Serica Fitted Kitchen.
High Quality-Low Price Kitchen Cabinets Complete
When you shop for fitted kitchens online at Kitchens4u.ie, you can expect to get the highest quality at surprisingly low prices. With the option to choose pre-assembled complete kitchen cabinets or flat pack complete you get the same great high quality and value for money products. Complete kitchen units pre- assembled or flat packed include:
Kitchen Cabinet (18mm MFC)
Kitchen Cabinet Door (unhinged)
Drawers where shown (soft closing)
Shelf
Legs and Leg Bases
Soft Closing Hinges (as standard)
Delivery
On confirmation of your order, we will being production of your order immediately so we can deliver your customized Serica Fitted Kitchen as quickly as possible. We ship complete kitchen cabinets in rigid form or flat pack to any destination in Ireland from our Dublin Depot. Call us on (01) 8063445 if you have any questions or need any help with selecting your fitted kitchen.
Click the share button (on the left) to help your family and friends enjoy great looking kitchens at a great price.
If you require any assistance please use the help button below to chat to one of our professional kitchen sales team.
Order Now and get 10% OFF this kitchen - Limited Time Offer
Build your dream Kitchen
Choose Kitchen Colour
1. Serica Alabaster
2. Serica Dakar
3. Serica Denim
4. Serica Dust Grey
5. Serica Graphite
6. Serica Kashmir
7. Serica Kobe
8. Serica Light Grey
9. Serica Marine Blue
10. Serica Pebble
11. Serica Porcelain
12. Serica Stone Grey
13. Serica Taupe Grey
14. Serica White Grey
N.B
. - Kitchen Door Colour Shades are for guidance only. Printed and digital colour images can appear different when viewed.
We advise ordering a sample door if you are unsure.
Hinges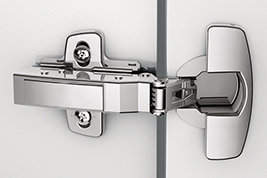 Hinges Included
Soft Closing Drawer
Soft Closing Included
Scroll Down to Order Your Kitchen Cabinets
Buy Complete Assembled Cabinets
Order Complete Cabinet Flat Packed
Sample
Base Kitchen Units
Drawer Line Base Units
Wall Cabinets
Corner Wall Units 720mm High
Bridging Unit 360 High
Bridging Unit 288 High
Extra Tall Wall Units - 900mm High
Extra Tall Corner Wall Units 900mm high
Tall Units - 1970mm High (Ex Legs)
Tall Units 2150mm (Ex Legs)
2 Drawer Units
3 Drawer Units
4 Drawer Units
5 Drawer Units
Corner Units
Panels and Blend Gables
Accessories
Sample
Sample Door
Order a sample door here if you are unsure.
NOW €23.56
Sample Door
RRP €25.92
NOW €23.56
Base Kitchen Units
150mm Base Unit with Shelf
Base Kitchen Cabinet in Ivory or White pre-assembled and complete.
Includes: Kitchen Cabinet
Kitchen Door
Soft closing hinges
Legs.
Dimensions: Height 720mm Width 150mm Depth 570mm.
Handles Not Included. Orde Here
NOW €84.85
150mm Base Unit with Shelf
RRP €93.34
NOW €84.85
150mm Base Unit - Wine Rack
Base kitchen cabinet pre-assembled pidgeon hole wine rack.
Dimensions: Height 720mm X 570mm X 150mm.
Cabinet colour available in Ivory or White
NOW €100.14
150mm Base Unit - Wine Rack
RRP €110.15
NOW €100.14