Fitted Kitchen - Danbury Kitchen
Fitted Kitchen - Danbury Kitchen
Modern Kitchen - The Danbury
The Danbury is an outstanding range of modern kitchens which stand apart from the rest. Old world in its layout but juxtaposed with bright red panels, this combination is truly unique. The white center table intermingles seamlessly with this gray painted .... Read More
Modern Kitchen - The Danbury
The Danbury is an outstanding range of modern kitchens which stand apart from the rest. Old world in its layout but juxtaposed with bright red panels, this combination is truly unique. The white center table intermingles seamlessly with this gray painted kitchen while the chunky metal handles further accentuate its looks. Made complete by the long lays of sturdy pencil gray granite kitchen worktops, the Danbury's look is complete with the final addition of an oak wood table top.
Fully Equipped Kitchen Hob
Full-Metal Dining Chairs
Stylish Belfast Kitchen Taps & Sinks
In-Built Lighting Facility
6 Year Warranty on Doors
The Danbury is truly a well written kitchen poetry. If you love modern kitchens with a clever twist, this is an easy choice to make. Coming from one of the most trusted fitted kitchen suppliers in Dublin, Ireland, this range is made to last. Call us now!
Build your dream Kitchen
Choose Kitchen Colour
1. Horns White
2. Porcelain
3. Horns Ivory
4. Cova Ivory
5. Magnolia
6. Plain Cream
7. Vanilla
8. Mussel
9. Dakkar
10 Fjord
11. Beech
12. Lissa Oak
13. Light Oak
14. Pippy Oak
15. Medium Walnut

16. Denim Blue
17. Light Grey
18. Kashmir Grey
19. Stone Grey
20. Dust Grey
21. Lava Grey
22. Graphite
N.B
. - Kitchen Door Colour Shades are for guidance only. Printed and digital colour images can appear different when viewed.
We advise ordering a sample door if you are unsure.
Hinges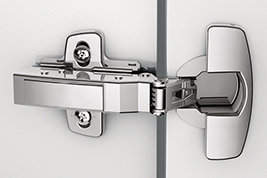 Hinges Included
Soft Closing Drawer
Soft Closing Included
Scroll Down to Order Your Kitchen Cabinets
Buy Complete Assembled Cabinets
Order Complete Cabinet Flat Packed
Sample
Base Kitchen Units
Base Units Drawer Line
Corner Base Units
Wall Cabinets (720mm High)
Extra Tall Wall Units (900mm High) Not Available Flat Pack
Corner Wall Units
Dresser Units (1220 mm High)
Bridging Unit 360 High
Bridging Unit 288 High
Tall Units - 1970mm High (Ex Legs)
Extra Tall Units 2150mm (Ex Legs) Not Available in Flat Pack
2 Drawer Units
3 Drawer Units
4 Drawer Units
5 Drawer Units
Panels and Blend Gables