Kitchens - Miami Kitchen Cabinets
Kitchens - Miami Kitchen Cabinets
Classic Kitchens - The Miami is one of our classic kitchens that has a timless quality. Although Oak and Beech colours may not be the most popular colours at the moment there are many other colours to choose from when you are ordering Miami compl....

Read More
Classic Kitchens - The Miami is one of our classic kitchens that has a timless quality. Although Oak and Beech colours may not be the most popular colours at the moment there are many other colours to choose from when you are ordering Miami complete kitchen cabinets with Kitchens4u.ie. These Miami Kitchen Cabinets can be ordered as Complete Pre-Assembled Kitchen cabinets that include Door(s), Cabinet, Legs, Soft Closing Hinges and Door Boring for hinges. They can also be bought as flat pack units complete if that suits you better. These cabinets are great value for money and will last a lifetime, our cabinets come with 18mm solid backs on all types of cabinetry. The Miami Complete Kichen Cabinets come in a choice of 3 Colours and there are 22 door colours to choose from when placing your order. Be brave mix and match colours.
Classic Kitchens - Normandy Complete Kitchen Cabinets Flat Pack
Kitchens4u.ie also offer the Classic Kitchen Normandy in flat pack form. Our flat pack units are made from 18mm Melamine Faced Chipboard (MFC) and come with 18mm solid backs. All fixtures and fixings to assemble these flat pack kitchen cabinets are included as well as basic hinges and screws. Our flat pack kitchen cabinets are available in 2 colours White or Nebraska Oak. The kitchen cabinet and the kitchen cabinet door are packed separately. Doors are bored for hinges when you order online. Kitchen Door Handles are NOT included. You can order these separately here.
Video – How to Assemble our Flat Pack Kitchen Units
Kitchen Showroom
Kitchens4u.ie - Why not take the time to visit our Kitchen Showroom and view our kitchen displays along with other products such as our Formica Post Formed Kitchen Countertops and a selection of Quartz Countertops that might interest you. We also have handles and sinks and taps on display. Our Experienced Kitchen Designers are on hand to chat to you about your kitchen project and give you the best advice on how to proceed. We also offer a full kitchen remodel service that is fully project managed from conception to completion. Why not make that call now to book a showroom consultaton. You can call us on (01) 5414410 or 5414411. Alternatively you can email us on info@kitchens4u.ie. Our Kitchens Showroom address is Unit 45 Grange Avenue, Baldoyle Industrial Estate, Baldoyle, Dublin D13 X924.
Build your dream Kitchen
Choose Kitchen Colour
1. Horns White
2. Porcelain
3. Horns Ivory
4. Cova Ivory
5. Magnolia
6. Plain Cream
7. Vanilla
8. Mussel
9. Dakkar
10 Fjord
11. Beech
12. Lissa Oak
13. Light Oak
14. Pippy Oak
15. Medium Walnut

16. Denim Blue
17. Light Grey
18. Kashmir Grey
19. Stone Grey
20. Dust Grey
21. Lava Grey
22. Graphite
N.B
. - Kitchen Door Colour Shades are for guidance only. Printed and digital colour images can appear different when viewed.
We advise ordering a sample door if you are unsure.
Hinges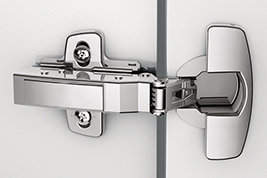 Hinges Included
Soft Closing Drawer
Soft Closing Included
Scroll Down to Order Your Kitchen Cabinets
Buy Complete Assembled Cabinets
Order Complete Cabinet Flat Packed
Sample
Base Kitchen Units
Drawer Line Base Units
Wall Cabinets
Corner Wall Units
Bridging Unit 360 High
Bridging Unit 288 High
Extra Tall Wall Units - 900mm High
Extra Corner Wall Units 900 High
Tall Units - 1970mm High (Ex Legs)
Tall Units 2150mm (Ex Legs)
2 Drawer Units
3 Drawer Units
4 Drawer Units
5 Drawer Units
Corner Units
Panels and Blend Gables
Accessories
Sample
Base Kitchen Units