Fitted Kitchen Normandy
Fitted Kitchen Normandy. Choose this classic raised panel shaped kitchen door that can be covered in an array of vinyl colours to suit your home. This Normandy Lissa Oak fitted kitchen can be designed to be a city slickers dream kitchen or a country style kitchen.... Read More
Fitted Kitchen Normandy. Choose this classic raised panel shaped kitchen door that can be covered in an array of vinyl colours to suit your home. This Normandy Lissa Oak fitted kitchen can be designed to be a city slickers dream kitchen or a country style kitchen for those who are more at home living on the land. Use Greys and Whites to create a perfect blend of colours for your dream kitchen.
Raised Panel Doors
Mantle Centre Piece
Soft Closing Drawers
Gunbarrell Pilasters
Kitchen Doors Made in Ireland
This Normandy Kitchen is, if we may say so is a very traditional kitchen, yet it has that classic kitchen style with a very modern twist. Take the curved pelmets on the top presses and above the Canopy that give this oak kitchen a very modern twist. Add in some solid wood counter tops or even quartz if the budget stretches that far. Whatever you decide, we're sure you will have a kitchen that your friends and family will envy. You can order this kitchen today online in various ways. Including:
Pre-Assembled Kitchen Cabinets with Doors included ready for installations.
Flat Pack Complete - Includes, Cabinet, Legs, Hinges, Door(s) ready for assembly and install.
Flat Pack Kitchen Cabinets Only
Replacement Kitchen Doors
Why not take the time to fill out the enquiry form or chat to us via the Help button below. You could make an appointment with us today for a kitchen consultation. We're here ready to help.
Build your dream Kitchen
Choose Kitchen Colour
1. Horns White
2. Porcelain
3. Horns Ivory
4. Cova Ivory
5. Magnolia
6. Plain Cream
7. Vanilla
8. Mussel
9. Dakkar
10 Fjord
11. Beech
12. Lissa Oak
13. Light Oak
14. Pippy Oak
15. Medium Walnut

16. Denim Blue
17. Light Grey
18. Kashmir Grey
19. Stone Grey
20. Dust Grey
21. Lava Grey
22. Graphite
N.B
. - Kitchen Door Colour Shades are for guidance only. Printed and digital colour images can appear different when viewed.
We advise ordering a sample door if you are unsure.
Hinges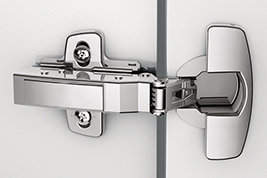 Hinges Included
Soft Closing Drawer
Soft Closing Included
Scroll Down to Order Your Kitchen Cabinets
Buy Complete Assembled Cabinets
Order Complete Cabinet Flat Packed
Sample
Base Kitchen Units
Base Units Drawer Line
Corner Base Units
Wall Cabinets (720mm High)
Extra Tall Wall Units (900mm High) Not Available Flat Pack
Corner Wall Units
Dresser Units (1220 mm High)
Bridging Unit 360 High
Bridging Unit 288 High
Tall Units - 1970mm High (Ex Legs)
Extra Tall Units 2150mm (Ex Legs) Not Available in Flat Pack
2 Drawer Units
3 Drawer Units
4 Drawer Units
5 Drawer Units
Panels and Blend Gables