Fitted Kitchen - Gloss Zebrano
Fitted Kitchen - Gloss Zebrano
High Gloss Zebrano Kitchen
The Gloss Zebrano range of fitted kitchens differentiates itself from regular kitchens due to the unmistakable use of the zebrawood finish. The abundantly veined and beautifully grained wood is finished off in high gloss, giving this rustic choice of wood, a mod.... Read More
High Gloss Zebrano Kitchen
The Gloss Zebrano range of fitted kitchens differentiates itself from regular kitchens due to the unmistakable use of the zebrawood finish. The abundantly veined and beautifully grained wood is finished off in high gloss, giving this rustic choice of wood, a modern finish. It is offset with white gloss panels to give an attractive contrast effect. All in all, a stand-out contemporary kitchen unit with a timeless appeal.
Unique Zebrawood Finish
Built-In Breakfast Counter with Storage
Sturdy Grey Granite Kitchen Worktops
Whirlpool Kitchen Appliances
6 Year Warranty
The Gloss Zebrano is designed for those with a fine taste in wood. The ample storage and built in slot for ovens & appliances, make this one of the best value kitchens in all of Dublin. If you think the Gloss Zebrano fits in with your kitchen remodeling plans, give us a call today!
Build your dream Kitchen
Choose Kitchen Colour
1. Gloss White
2. Gloss Cream
3. Gloss Sand Beige
4. Gloss Cappuccino
5. Gloss Mussel
6. Gloss Ivory
7. Gloss Zebrano
8. Gloss Black
9. Gloss Light Grey
10 Gloss Stone Grey
11. Gloss Dust Grey
12. Brushed Steel
13. Metallic Anthracite
N.B
. - Kitchen Door Colour Shades are for guidance only. Printed and digital colour images can appear different when viewed.
We advise ordering a sample door if you are unsure.
Hinges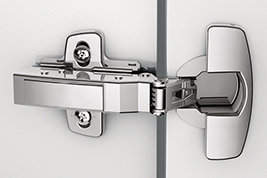 Hinges Included
Soft Closing Drawer
Soft Closing Included
Scroll Down to Order Your Kitchen Cabinets
Buy Complete Assembled Cabinets
Order Complete Cabinet Flat Packed
Sample
Base Kitchen Units
Base Units - Drawer Line
Corner Base Units
Wall Cabinets (720mm High)
Extra Tall Wall Units (900mm High) Not Available Flat Packs
Corner Wall Units
Dresser Units (1220mm High)
Bridging Unit 360 High
Bridging Unit 288 High
Tall Units - 1970mm High (Ex Legs)
Tall Units 2150mm (Ex Legs) Not Available Flat Packs
2 Drawer Units
3 Drawer Units
4 Drawer Units
5 Drawer Units
Panels and Blend Gables