Fitted Kitchen - Gloss Aubergine and Teipolo
Fitted Kitchen - Gloss Aubergine and Teipolo
Fitted Kitchen - Gloss Tiepolo and Aubergine
A rare combination of the dignified Tieplo Wood & the avant-garde Aubergine; both, in an outstanding gloss finish- this range is not for the faint hearted. Over-played with metallic highlights and touched up with a stately white gloss platf.... Read More
Fitted Kitchen - Gloss Tiepolo and Aubergine
A rare combination of the dignified Tieplo Wood & the avant-garde Aubergine; both, in an outstanding gloss finish- this range is not for the faint hearted. Over-played with metallic highlights and touched up with a stately white gloss platform finish, this kitchen design is boldly eccentric. Wide sized drawers and curved assemblage of the island counter & top cabinets; further enhance its look & feel.
Age-Proof High Gloss Finish
Unique Tieplo & Aubergine Combination
Spacious Shelves for Heavy Kitchen Appliances
Full Kitchen Installation
Stylish In-Built Lights
Perfect for large spaces, the Gloss Tieplo & Aubergine range is the best when it comes to high gloss kitchens. Designed by one of Dublin's most trusted fitted kitchen suppliers, this range is built to last a lifetime & that too at a great price. So, if the Gloss Tieplo & Aubergine seems like your dream kitchen, give us a call today.
Build your dream Kitchen
Choose Kitchen Colour
1. Gloss White
2. Gloss Cream
3. Gloss Sand Beige
4. Gloss Cappuccino
5. Gloss Mussel
6. Gloss Ivory
7. Gloss Zebrano
8. Gloss Black
9. Gloss Light Grey
10 Gloss Stone Grey
11. Gloss Dust Grey
12. Brushed Steel
13. Metallic Anthracite
N.B
. - Kitchen Door Colour Shades are for guidance only. Printed and digital colour images can appear different when viewed.
We advise ordering a sample door if you are unsure.
Hinges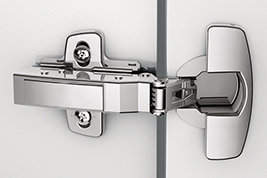 Hinges Included
Soft Closing Drawer
Soft Closing Included
Scroll Down to Order Your Kitchen Cabinets
Buy Complete Assembled Cabinets
Order Complete Cabinet Flat Packed
Sample
Base Kitchen Units
Base Units - Drawer Line
Corner Base Units
Wall Cabinets (720mm High)
Extra Tall Wall Units (900mm High) Not Available Flat Packs
Corner Wall Units
Dresser Units (1220mm High)
Bridging Unit 360 High
Bridging Unit 288 High
Tall Units - 1970mm High (Ex Legs)
Tall Units 2150mm (Ex Legs) Not Available Flat Packs
2 Drawer Units
3 Drawer Units
4 Drawer Units
5 Drawer Units
Panels and Blend Gables