Fitted Kitchen - Argon Gloss and Lime Green
Fitted Kitchen - Argon Gloss and Lime Green
Gloss Kitchen - Argon White and Lime Green
For those looking to add some zest to their dream kitchen, we have the Argon Lime Green Range complemented with our futuristic white high gloss kitchen. The white gloss, a large blank canvas, creates perception of space & the lime green simpl.... Read More
Gloss Kitchen - Argon White and Lime Green
For those looking to add some zest to their dream kitchen, we have the Argon Lime Green Range complemented with our futuristic white high gloss kitchen. The white gloss, a large blank canvas, creates perception of space & the lime green simply cuts the plain and adds a striking contrast. A range much loved by young couples & those young at heart, the Argon Lime Green has been a popular kitchen design choice among many our satisfied customers. Contact us today and discuss your kitchen project with one of our professional kitchen designers.
Island Cooking Counter for Easy Access
Intuitive Placement of Kitchen Appliances
Intelligent Usage of Space
Smooth Finish & Rounded Edges. Child-Safe
6 Year Warranty
Fitted by one of the most experienced fitted kitchen supplier in Dublin, Ireland- this contemporary kitchen range promises convenience and intuitive access, making your everyday kitchen experience a smooth sailing. If you want to transform your kitchen space into something you love, call us today.
Build your dream Kitchen
Choose Kitchen Colour
1. Gloss White
2. Gloss Cream
3. Gloss Sand Beige
4. Gloss Cappuccino
5. Gloss Mussel
6. Gloss Ivory
7. Gloss Zebrano
8. Gloss Black
9. Gloss Light Grey
10 Gloss Stone Grey
11. Gloss Dust Grey
12. Brushed Steel
13. Metallic Anthracite
N.B
. - Kitchen Door Colour Shades are for guidance only. Printed and digital colour images can appear different when viewed.
We advise ordering a sample door if you are unsure.
Hinges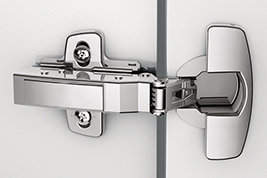 Hinges Included
Soft Closing Drawer
Soft Closing Included
Scroll Down to Order Your Kitchen Cabinets
Buy Complete Assembled Cabinets
Order Complete Cabinet Flat Packed
Sample
Base Kitchen Units
Base Units - Drawer Line
Corner Base Units
Wall Cabinets (720mm High)
Extra Tall Wall Units (900mm High) Not Available Flat Packs
Corner Wall Units
Dresser Units (1220mm High)
Bridging Unit 360 High
Bridging Unit 288 High
Tall Units - 1970mm High (Ex Legs)
Tall Units 2150mm (Ex Legs) Not Available Flat Packs
2 Drawer Units
3 Drawer Units
4 Drawer Units
5 Drawer Units
Panels and Blend Gables