Fitted Kitchen - Gallo Gloss Handle Less
Fitted Kitchen - Gallo Gloss Handle Less
High Gloss Handle Less Gallo Kitchen
A fitted kitchen where tradition and modernity are in perfect sync is what comes to mind when you see the High Gloss Handle Less Gallo Fitted Kitchen. A circular island that is so glossy and white with a stove top and very modern kitchen worktops. As.... Read More
High Gloss Handle Less Gallo Kitchen
A fitted kitchen where tradition and modernity are in perfect sync is what comes to mind when you see the High Gloss Handle Less Gallo Fitted Kitchen. A circular island that is so glossy and white with a stove top and very modern kitchen worktops. As a backdrop to this centerpiece, beautifully designed kitchen cabinet doors that add warmth and a look of elegance to the whole kitchen. The kitchen sink too has been designed to ensure that it fits harmoniously into the whole kitchen design.
Stunning white centre island
Integrated appliances
Classic kitchen cabinets and doors
This dream fitted kitchen is for those who want the best of both worlds and it combines the best of the old world and the new. Be sure to contact us for the best value in new fitted kitchens when you are planning your next kitchen project. And remember we are the experts when it comes to giving you the service for a full kitchen installation. See below how your can start the process to get your Complete Kitchen Solutions package with Kitchens4u.ie - we're the Professionals.
Order Flat Pack Kitchens
As part of our service we offer our customers the opportunity to save up to 30% on the price of their fitted kitchen by allowing them to order their new kitchen online. Yes you can order all of your kitchen cabinets online as flat pack kitchen cabinets or pre-assembled kitchen cabinets with all the door and drawer frontals attached. And we deliver all over Ireland. How good is that. . . .HEY!
Full Kitchen Install Service
Are you looking for a full kitchen installation service. Do you need a company that can provide you with all the trades people and project management service required for a stress free kitchen installation. Well look no further. At Kitchens4u.ie we are masters of the full kitchen make over. We have fabulous kitchens as well as great kitchen fitters, electricians, plumbers, tilers, plasterers and competent rubbish removal service.
We also provide you with a great professional deisgn and consultation service at our kitchen showroom in Unit 45 Grange Avenue, Baldoyle Industrial Estate, Baldoyle, Dublin D13 X924. Just use the chat box below to discuss your requirements and we can make an appointment with you there and then for that most important consultation on your new fitted kitchen.
Build your dream Kitchen
Choose Kitchen Colour
1. Gloss White
2. Gloss Cream
3. Gloss Sand Beige
4. Gloss Cappuccino
5. Gloss Mussel
6. Gloss Ivory
7. Gloss Zebrano
8. Gloss Black
9. Gloss Light Grey
10 Gloss Stone Grey
11. Gloss Dust Grey
12. Brushed Steel
13. Metallic Anthracite
N.B
. - Kitchen Door Colour Shades are for guidance only. Printed and digital colour images can appear different when viewed.
We advise ordering a sample door if you are unsure.
Hinges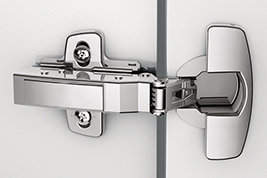 Hinges Included
Soft Closing Drawer
Soft Closing Included
Scroll Down to Order Your Kitchen Cabinets
Buy Complete Assembled Cabinets
Order Complete Cabinet Flat Packed
Sample
Base Kitchen Units
Base Units - Drawer Line
Corner Base Units
Wall Cabinets (720mm High)
Extra Tall Wall Units (900mm High) Not Available Flat Packs
Corner Wall Units
Dresser Units (1220mm High)
Bridging Unit 360 High
Bridging Unit 288 High
Tall Units - 1970mm High (Ex Legs)
Tall Units 2150mm (Ex Legs) Not Available Flat Packs
2 Drawer Units
3 Drawer Units
4 Drawer Units
5 Drawer Units
Panels and Blend Gables