Fitted Kitchen - Zoom
Contemporary Kitchen - Zoom
This fitted kitchen is sheer poetry in white and a rich, dark wood colour. The island gives out the aura of rich, dark wood while the rest of the kitchen is a pristine white that makes for such a beautiful combination. The kitchen doors and cabinet doors as wel.... Read More
Contemporary Kitchen - Zoom
This fitted kitchen is sheer poetry in white and a rich, dark wood colour. The island gives out the aura of rich, dark wood while the rest of the kitchen is a pristine white that makes for such a beautiful combination. The kitchen doors and cabinet doors as well as all the drawers are so perfectly made and look like one melts into the other – there's a kind of fluidity bin the whole kitchen that is hard to match.
Beautifully designed kitchen doors and cabinets
Sleek kitchen sink
Integrated appliances
Perfect colour co-ordination
The appliances are well integrated and the kitchen sink in the middle reflects the same beauty of the fitted kitchen's elegant lines. Any kitchen supplier will tell you that this kitchen stands head and shoulders above the rest. We are agents for branded kitchen appliances such as Nordmende, Neff, Whirlpool, DeDietrich and more. For a kitchen design consultation in our Baldoyle Kitchen Showroom fill out the enquiry form below.
Build your dream Kitchen
Choose Kitchen Colour
1. Brown Grey Avola
2. Champagne Avola
3. Dark Cordoba Olive
4. Green Grey Avola
5. Grey Bardolino Oak
6. Grey Brown Ontario
7. Hacienda Black
8. Hacienda White
9. Light Winchester Oak
10. Mali Wenge
11. Wenge
12. White Avola
N.B
. - Kitchen Door Colour Shades are for guidance only. Printed and digital colour images can appear different when viewed.
We advise ordering a sample door if you are unsure.
Hinges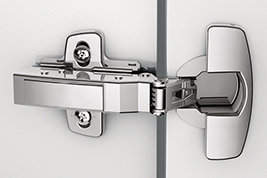 Hinges Included
Soft Closing Drawer
Soft Closing Included
Scroll Down to Order Your Kitchen Cabinets
Buy Complete Assembled Cabinets
Order Complete Cabinet Flat Packed
Sample
Base Kitchen Units
Base Units Drawer Line
Corner Base Units
Wall Cabinets (720mm High)
Extra Tall Wall Units (900mm High) Not Available Flat Pack
Corner Wall Units
Dresser Units (1220 mm High)
Bridging Unit 360 High
Bridging Unit 288 High
Tall Units - 1970mm High (Ex Legs)
Extra Tall Units 2150mm (Ex Legs) Not Available in Flat Pack
2 Drawer Units
3 Drawer Units
4 Drawer Units
5 Drawer Units
Panels and Blend Gables