Fitted Kitchen - Vilo
Dream Kitchen - Vilo
The Vilo range of contemporary kitchens is classy, clean and bold. Made for large sized kitchen spaces, the Vilo boasts of broad black panels, chunky metallic accents and a hearty oakwood countertop finish; just the rustic stroke that you need for this otherwise sle.... Read More
Dream Kitchen - Vilo
The Vilo range of contemporary kitchens is classy, clean and bold. Made for large sized kitchen spaces, the Vilo boasts of broad black panels, chunky metallic accents and a hearty oakwood countertop finish; just the rustic stroke that you need for this otherwise sleek kitchen design. The central island counter with in-built storage is as utilitarian as it is aesthetically appealing. It's something you would love to wake up to, every morning. You can buy this fitted kitchen here onine today. Order in a variety of ways. You can order as:
Flat Pack Kitchen - Ready to assemble and Install
Pre-assembled Rigid Kitchen Units - Ready to Install
Replacement Kitchen Doors
Scroll down on the page below and order your kitchen here online. You could save up to 25% on the price of kitchens with other suppliers. Once you know the kitchen cabinet sizes the ordering process is very simple. Go To Order Now
The Vilo is made for those you, who value practicality and ease-of-use in their dream kitchen. Designed by the most trusted fitted kitchen supplier in Ireland, Dublin; the Vilo is promises to deliver what you need & more. Wait no further and call us today for a free consultation!
Professional Kitchen Design
With our Professional Kitchen Designers at the ready to look after every aspect of your kitchen project we're sure that your mind will be put at ease with our professional approach and service. Remember we offer a Full Kitchen Makeover Service also. Call in Today.
Why not Enquire Now - Use the Chat Box Below to discuss your kitchen needs and requirements, then if you feel confident of going further just arrange a time and day for a consultation at our Kitchen Showroom in our premises at Unit 45 Grange Avenue, Baldoyle Industrial Estate, Dublin D13 X924. We are opposite Grange Builders Providers.

Build your dream Kitchen
Choose Kitchen Colour
1. Horns White
2. Porcelain
3. Horns Ivory
4. Cova Ivory
5. Magnolia
6. Plain Cream
7. Vanilla
8. Mussel
9. Dakkar
10 Fjord
11. Beech
12. Lissa Oak
13. Light Oak
14. Pippy Oak
15. Medium Walnut

16. Denim Blue
17. Light Grey
18. Kashmir Grey
19. Stone Grey
20. Dust Grey
21. Lava Grey
22. Graphite
N.B
. - Kitchen Door Colour Shades are for guidance only. Printed and digital colour images can appear different when viewed.
We advise ordering a sample door if you are unsure.
Hinges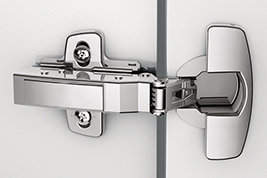 Hinges Included
Soft Closing Drawer
Soft Closing Included
Scroll Down to Order Your Kitchen Cabinets
Buy Complete Assembled Cabinets
Order Complete Cabinet Flat Packed
Sample
Base Kitchen Units
Base Units Drawer Line
Corner Base Units
Wall Cabinets (720mm High)
Extra Tall Wall Units (900mm High) Not Available Flat Pack
Corner Wall Units
Dresser Units (1220 mm High)
Bridging Unit 360 High
Bridging Unit 288 High
Tall Units - 1970mm High (Ex Legs)
Extra Tall Units 2150mm (Ex Legs) Not Available in Flat Pack
2 Drawer Units
3 Drawer Units
4 Drawer Units
5 Drawer Units
Panels and Blend Gables