Painted Kitchen - Tenby
Sleek is the word that comes to mind when you see these contemporary fitted kitchens on display in Dublin. The palest shade of grey makes the Tenby Fitted Kitchen look so classy, it's unbelievable. The perfectly fitted integrated appliances, the smooth kitchen doors and cabinet doors with h.... Read More
Sleek is the word that comes to mind when you see these contemporary fitted kitchens on display in Dublin. The palest shade of grey makes the Tenby Fitted Kitchen look so classy, it's unbelievable. The perfectly fitted integrated appliances, the smooth kitchen doors and cabinet doors with hidden handles, the perfect, clean lines are what make this fitted kitchen the envy of all eyes. The dark worktops add to the classy look and the sleek kitchen sink and fittings are in line with the whole understated touch of elegance.
Sleek lines
Understated colours and fittings
Classy painted kitchen doors
Integrated matching appliances
There's nothing that is jarring or out of place and it all adds ups to a fitted kitchen that stands head and shoulders above the rest. And remember at Kitchens4u.ie we are the experts when it comes to complete kitchen installations, including: tiling, plumbing, electrical, painting and much more. For a great fitted kitchen experience contact us today. See the enquiry form below.
Build your dream Kitchen
Choose Kitchen Colour
1. Painted White
2. Painted Ivory
3. Painted Magnolia
4. Painted Porcelain
5. Painted Mussel
6. Painted Lemon
7. Painted Dakkar
8. Painted Sage
9. Painted Olive
10. Painted Terracota
11. Painted Rouge
12. Painted Ice Blue
13. Painted Denim
14. Painted Turquiose
15. Painted Nautical Blue
16. Painted Light Grey
17. Painted Kashmir
18. Painted Stone Grey
19. Painted Dust Grey
20. Painted Graphite
21. Lacquered Greenwich Oak
N.B
. - Kitchen Door Colour Shades are for guidance only. Printed and digital colour images can appear different when viewed.
We advise ordering a sample door if you are unsure.
Hinges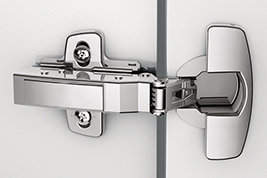 Hinges Included
Soft Closing Drawer
Soft Closing Included
Scroll Down to Order Your Kitchen Cabinets
Buy Complete Assembled Cabinets
Order Complete Cabinet Flat Packed
Sample
Base Kitchen Units
Base Units - Drawer Line
Corner Base Units
Wall Cabinets (720mm High)
Extra Tall Wall Units (900mm High) Not Available Flat Pack
Corner Wall Units
Dresser Units (1220 High)
Bridging Unit 360 High
Bridging Unit 288 High
Tall Units - 1970mm High (Ex Legs)
Extra Tall Units 2150mm (Ex Legs) - Not Available in Flat Pack
2 Drawer Units
3 Drawer Units
4 Drawer Units
5 Drawer Units
Panels and Blend Gables
Accessories