Kitchens - Reed KitchenCabinets
Kitchens - Reed KitchenCabinets
Fitted Kitchen Reed Handle Less Painted Kitchen - Are you looking for something a little different. A new kitchen that oozes quality and luxury. Then do not pass by this Reed Handle Less Contemporary kitchen. Made from mositure resistant MDF these 22mm thick kitchen doors come wi....

Read More
Fitted Kitchen Reed Handle Less Painted Kitchen - Are you looking for something a little different. A new kitchen that oozes quality and luxury. Then do not pass by this Reed Handle Less Contemporary kitchen. Made from mositure resistant MDF these 22mm thick kitchen doors come with the handles built into the door which in turn gives the kitchen a clean sleek look when it is installed.
Fitted Kitchen Reed Handle Less Colours
The fittted kitchen Reed handle less kitchen comes in a range of 25 colours. Each door is primed twice and painted with 2 coats of your chosen colour. The kitchen doors are also baked in an oven to harden the paintwork. Choose your colours online here when you are ordering your new fitted kitchen Reed handle less kitchen.
Video – How to Assemble our Flat Pack Kitchen Units
Pre-assembled kitchen cabinets complete
You can order your new kitchen cabinets from Kitchens4u.ie here online. Simply scroll down the page and select the cabinet colour then your door colour and your choice of hinges and drawer closing mechanisms. Then all you have to do is to add each size kitchen unit you require and the quantity into the shopping cart. You can purchase all you need for your new fitted kitchen. Your pre-assembled kitchen cabinets are ready for installation once delivered. Scoll down the page to order today. We offer our customers a choice of pre-assembled kitchen cabinets which include the following:
All of the pre-assembled kitchen cabinets are made from 18mm MFC in a choice of 3 colours. All external edges are edged with 2mm edging. If you choose kitchen cabinets with drawers or pull out mechanisms then all of these cabinets* come with the drawers and pull outs inserted. You simply have to drill and hang the doors using the soft closing door hinges.
Flat Pack Kitchen Cabinets Complete
Our selection of Flat Pack Kitchen Cabinets Complete come with the same selection of quality products. This combination includes all the screws and fitting you require to assemble your flat pack kitchen units. These work out a little bit cheaper and they need to be assembled before they are installed in your home. Flat pack kitchen cabinets are available in 2 Colours White or Ivory.
*Pre-Assembled tall cabinets are delivered flat pack to avoid damage during transportation.
Build your dream Kitchen
Choose Kitchen Colour
1. Painted White
2. Painted Ivory
3. Painted Magnolia
4. Painted Porcelain
5. Painted Mussel
6. Painted Lemon
7. Painted Dakkar
8. Painted Sage
9. Painted Olive
10. Painted Terracota
11. Painted Rouge
12. Painted Ice Blue
13. Painted Denim
14. Painted Turquiose
15. Painted Nautical Blue
16. Painted Light Grey
17. Painted Kashmir
18. Painted Stone Grey
19. Painted Dust Grey
20. Painted Graphite
21. Lacquered Greenwich Oak
N.B
. - Kitchen Door Colour Shades are for guidance only. Printed and digital colour images can appear different when viewed.
We advise ordering a sample door if you are unsure.
Hinges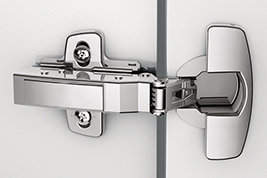 Hinges Included
Soft Closing Drawer
Soft Closing Included
Scroll Down to Order Your Kitchen Cabinets
Buy Complete Assembled Cabinets
Order Complete Cabinet Flat Packed
Sample
Base Kitchen Units
Drawer Line Base Units
Wall Cabinets
Corner Wall Units 720mm High
Bridging Unit 360 High
Bridging Unit 288 High
Extra Tall Wall Units - 900mm High
Extra Tall Corner Wall Units 900mm High
Tall Units - 1970mm High (Ex Legs)
Tall Units 2150mm (Ex Legs)
2 Drawer Units
3 Drawer Units
4 Drawer Units
5 Drawer Units
Corner Units
Panels and Blend Gables
Accessories
Sample
Base Kitchen Units
Drawer Line Base Units
Wall Cabinets