Kitchens - Salisbury Kitchen Cabinets
Kitchens - Salisbury Kitchen Cabinets
Kitchens - The Salisbury Kitchen Cabinets Sale is now on at Kitchens4U.ie showroom in Baldoyle, Dublin. This is a great opportunity to get high-quality kitchen cabinets at a discounted price. These Salisbury Kitchen Cabinets....

Read More
Kitchens - The Salisbury Kitchen Cabinets Sale is now on at Kitchens4U.ie showroom in Baldoyle, Dublin. This is a great opportunity to get high-quality kitchen cabinets at a discounted price. These Salisbury Kitchen Cabinets are made from solid 18mm melamine faced chipboard (MFC) and come in a variety of styles and finishes, so you can find the perfect cabinets to suit your kitchen. These pre assembled kitchen cabinets come with a 10-year warranty and are easy to install, so you can get your new kitchen up and running quickly and save €€€'s. With the Salisbury Kitchen Cabinets Complete Online Sale, you can get the perfect cabinets for your kitchen at a great price. Order Online Today and get your new kitchen delivered direct to your front door.
Kitchen Design and Consultations
At Kitchens4u.ie we use Articad 3D Kitchen Design Software, which is a powerful tool for our kitchen designers. It provides an intuitive and user-friendly interface that allows designers to quickly and easily create stunning 3D kitchen designs for you to view. It also offers a comprehensive library of 3D objects, textures, and materials, so designers can create a realistic kitchen environments. With its advanced features, it allows designers to customize the design to fit the client's needs and preferences. It also offers a wide range of features to help designers plan and manage the entire kitchen design process. From creating a 3D model to selecting the right materials and finishes, with Articad 3D Design Software amnd our kitchen designers, we can create a stunning kitchen designs that meets our client's needs.
Video – How to Assemble our Flat Pack Kitchen Units
Kitchens - Your One Stop Shop
Kitchens4u.ie is a one-stop shop for all your kitchen needs. They offer a wide selection of kitchen sinks, taps, countertops and storage solutions, all with nationwide delivery. Their products are of the highest quality, and they have something to suit every budget. Their team of experts are on hand to help you make the right choice for your kitchen, and they offer professional installation and after-sales service. With Kitchens4u.ie, you can rest assured that your kitchen will be beautifully designed and perfectly functional.
Why Not Book a Kitchen Consultation with one of our Kitchen Designers today. Call us on (01) 5414410 or 5414411. You can also visit our Kitchen Showrooms at Unit 45 Grange Avenue, Baldoyle Industrial Estate, Baldoyle, Dublin D13 X924.
Build your dream Kitchen
Choose Kitchen Colour
1. Horns White
2. Porcelain
3. Horns Ivory
4. Cova Ivory
5. Magnolia
6. Plain Cream
7. Vanilla
8. Mussel
9. Dakkar
10 Fjord
11. Beech
12. Lissa Oak
13. Light Oak
14. Pippy Oak
15. Medium Walnut

16. Denim Blue
17. Light Grey
18. Kashmir Grey
19. Stone Grey
20. Dust Grey
21. Lava Grey
22. Graphite
N.B
. - Kitchen Door Colour Shades are for guidance only. Printed and digital colour images can appear different when viewed.
We advise ordering a sample door if you are unsure.
Hinges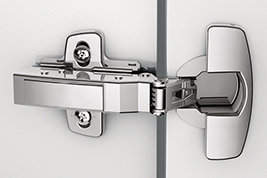 Hinges Included
Soft Closing Drawer
Soft Closing Included
Scroll Down to Order Your Kitchen Cabinets
Buy Complete Assembled Cabinets
Order Complete Cabinet Flat Packed
Sample
Base Kitchen Units
Drawer Line Base Units
Wall Cabinets
Corner Wall Units
Bridging Unit 360 High
Bridging Unit 288 High
Extra Tall Wall Units - 900mm High
Extra Corner Wall Units 900 High
Tall Units - 1970mm High (Ex Legs)
Tall Units 2150mm (Ex Legs)
2 Drawer Units
3 Drawer Units
4 Drawer Units
5 Drawer Units
Corner Units
Panels and Blend Gables
Accessories
Sample
Base Kitchen Units