Fitted Kitchen - Vienna
Fitted Kitchen - Vienna. With this Vienna Style Fitted Kitchen you have a choice of up to 21 colours to choose from. This slipped shaker style kitchen door made from one piece moisture resistant medium density fibreboard is certain to get heads turning when people visit your home.... Read More
Fitted Kitchen - Vienna. With this Vienna Style Fitted Kitchen you have a choice of up to 21 colours to choose from. This slipped shaker style kitchen door made from one piece moisture resistant medium density fibreboard is certain to get heads turning when people visit your home to view your new fitted kitchen. Be a little bit bold and choose plain or georgian frame doors for glass. Introduce a few dresser cabinets that will sit proudly on your kitchen worktop.
Fitted Kitchen Vienna - Order it Online
We have tried to make the procedure of buying a fitted kitchen online as simple as possible. Simply scroll down further on this page and you will get to choose the following elements of yor new fitted kitchen.
Kitchen Door Colour
Cabinet Colour
Hinges
Drawers
Then below that you can start to add your kitchen cabinets to the shopping trolley. We offer our customers a selection of pre-assembled kitchen cabinets or you can also buy a complete kitchen in flat pack version ready to assemble and install in your home when it arrives. You can also choose your laminated worktops from a selection of Axiom/Formica worktops that we have on sale on this website. A large range of Kitchen Sinks and Taps are also availabe to purchase. Simply select everything and we will deliver within 15 working days if not sooner. Order you new fitted kitchen online today.
Build your dream Kitchen
Choose Kitchen Colour
1. Horns White
2. Porcelain
3. Horns Ivory
4. Cova Ivory
5. Magnolia
6. Plain Cream
7. Vanilla
8. Mussel
9. Dakkar
10 Fjord
11. Beech
12. Lissa Oak
13. Light Oak
14. Pippy Oak
15. Medium Walnut

16. Denim Blue
17. Light Grey
18. Kashmir Grey
19. Stone Grey
20. Dust Grey
21. Lava Grey
22. Graphite
N.B
. - Kitchen Door Colour Shades are for guidance only. Printed and digital colour images can appear different when viewed.
We advise ordering a sample door if you are unsure.
Hinges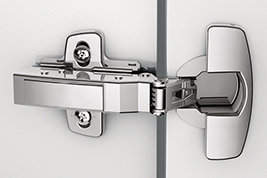 Hinges Included
Soft Closing Drawer
Soft Closing Included
Scroll Down to Order Your Kitchen Cabinets
Buy Complete Assembled Cabinets
Order Complete Cabinet Flat Packed
Sample
Base Kitchen Units
Base Units Drawer Line
Corner Base Units
Wall Cabinets (720mm High)
Extra Tall Wall Units (900mm High) Not Available Flat Pack
Corner Wall Units
Dresser Units (1220 mm High)
Bridging Unit 360 High
Bridging Unit 288 High
Tall Units - 1970mm High (Ex Legs)
Extra Tall Units 2150mm (Ex Legs) Not Available in Flat Pack
2 Drawer Units
3 Drawer Units
4 Drawer Units
5 Drawer Units
Panels and Blend Gables