Fitted Kitchen - Stockholm Serica
Fitted Kitchen - Stockholm Serica
With the Fitted Kitchen Stockholm Serica, you don't have to compromise between good looks and usability. The Stockholm Serica Fitted Kitchen has the ability to handle heavy kitchen usage while managing to maintain its pristine good looks. This is because of the materials th.... Read More
With the Fitted Kitchen Stockholm Serica, you don't have to compromise between good looks and usability. The Stockholm Serica Fitted Kitchen has the ability to handle heavy kitchen usage while managing to maintain its pristine good looks. This is because of the materials that go into creating this beautiful kitchen. High Quality raw materials including 18mm MFC kitchen cabinets. The kitchen doors are made from made from Moisture Resistant MDF, which is then wrapped in the latest in vinyl technology called Serica. All of our kitchen cabinet doors come with a 6 year guarantee and our kitchen cabinets have a 15 year warranty. If it is high quality at a great price you are looking for, then look no further. You have the choice to purchase your kitchen cabinet as pre-assembled or flat pack. Whichever you choose the quality is still the same.
Easy & Affordable Quality Kitchens
The Serica foil gives the kitchen its pretty painted look and feel while still keeping the prices affordable. At Kitchens4u.ie you will find many more ways to customize your Stockholm Serica Fitted Kitchen for a look that's totally unique. Start by choosing from 14 colours ranging from the almost-white Serica White-Grey to the dark and dramatic Serica Marine Blue. After choosing your kitchen colour, simply choose the colour you want for the cabinet interiors. You have a choice of 3 colours. Soft closing hinges come as standard as do soft closing mechanisms on all drawer runners.
Doorstep Delivery Anywhere In Ireland
You can order your Fitted Kitchen Stockholm Serica in rigid* form or flat pack. A complete kitchen unit includes the following items:
Kitchen Cabinet (18mm MFC)
Kitchen Cabinet Door (unhinged)
Drawers where shown (soft closing)
Shelf
Legs and Leg Bases
Soft Closing Hinges (as standard)
At Kitchens4u.ie, we will start production of your Fitted Kitchen Stockholm Serica immediately after receiving your order and deliver the completed kitchen unit to the address provided within about 15 business days. We deliver to all counties across Ireland. Call us on (01) 8063445 if you need any help with selecting your perfect kitchen or if you need any clarifications.
Know family or friends who are also on the lookout for good-looking affordable kitchens? Click the share button for an easy way to share your great find.
* Rigid = Pre-Assembled ready to be installed
Build your dream Kitchen
Choose Kitchen Colour
1. Serica Alabaster
2. Serica Dakar
3. Serica Denim
4. Serica Dust Grey
5. Serica Graphite
6. Serica Kashmir
7. Serica Kobe
8. Serica Light Grey
9. Serica Marine Blue
10. Serica Pebble
11. Serica Porcelain
12. Serica Stone Grey
13. Serica Taupe Grey
14. Serica White Grey
N.B
. - Kitchen Door Colour Shades are for guidance only. Printed and digital colour images can appear different when viewed.
We advise ordering a sample door if you are unsure.
Hinges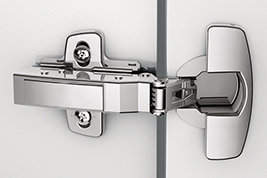 Hinges Included
Soft Closing Drawer
Soft Closing Included
Scroll Down to Order Your Kitchen Cabinets
Buy Complete Assembled Cabinets
Order Complete Cabinet Flat Packed
Sample
Base Kitchen Units
Base Units - Drawer Line
Corner Base Units
Wall Cabinets (720mm High)
Extra Tall Wall Units (900mm High) Not Available Flat Packs
Corner Wall Units
Dresser Units (1220mm High)
Bridging Unit 360 High
Bridging Unit 288 High
Tall Units - 1970mm High (Ex Legs)
Tall Units 2150mm (Ex Legs) Not Available Flat Packs
2 Drawer Units
3 Drawer Units
4 Drawer Units
5 Drawer Units
Panels and Blend Gables