Fitted Kitchen - Lincoln
Fitted Kitchen Lincoln Serica has clean, uncluttered lines that create an elegant, welcoming ambiance. That is what you will get when you choose the Fitted Kitchen Lincoln Serica. Don't let its elegant appearance fool you. The core of the Lincoln Serica Kitchen, its kitchen.... Read More
Fitted Kitchen Lincoln Serica has clean, uncluttered lines that create an elegant, welcoming ambiance. That is what you will get when you choose the Fitted Kitchen Lincoln Serica. Don't let its elegant appearance fool you. The core of the Lincoln Serica Kitchen, its kitchen cabinets are made from 18mm melamine faced chip board that is available in 3 colours for you to choose from. The high quality kitchen doors are made from Moisture Resistant MDF and wrapped in Serica, an advanced vinyl technology that will stand up to a lot of use in your new kitchen. The Serica foil keeps your kitchen looking beautiful through all your cooking experiments and accidental spills.
Choose a Lincoln Serica Kitchen with Customized Colours and Accessories
When you choose the Fitted Kitchen Lincoln Serica, you are not stuck with a cookie-cutter kitchen that looks like everybody else's. At Kitchens4u.ie, you will find the Fitted Kitchen Lincoln Serica in 14 gorgeous colour. You can choose to design a harmonious kitchen by choosing all units in one colour or you can create a bit of drama by adding a few units in a contrasting colour. Soft closing kitchen door hinges come as standard with all of our kitchen cabinets as do soft closing mechanisms on all drawer units. High Quality Kitchens at affordable prices. Order Kitchen Cabinets Complete from Kitchens4u.ie
Below you can order complete kitchen cabinets in rigid-complete* form or as flat pack units complete. Either of these options include the following:
Kitchen Cabinet (18mm MFC)
Kitchen Cabinet Door(s) (unhinged)
Drawers (where shown)
Soft Closing Hinges
Legs
Shelf
On receiving your order and confirming your contact details, we will begin processing your order. This could take about 15 working days. We will keep you informed of the delivery date and deliver your ready and packed Lincoln Serica Fitted Kitchen anywhere in Ireland. Share the news about our affordable kitchens with family and friends by clicking the share button.
*Rigid = Pre-Assembled Ready for Install.
Build your dream Kitchen
Choose Kitchen Colour
1. Serica Alabaster
2. Serica Dakar
3. Serica Denim
4. Serica Dust Grey
5. Serica Graphite
6. Serica Kashmir
7. Serica Kobe
8. Serica Light Grey
9. Serica Marine Blue
10. Serica Pebble
11. Serica Porcelain
12. Serica Stone Grey
13. Serica Taupe Grey
14. Serica White Grey
N.B
. - Kitchen Door Colour Shades are for guidance only. Printed and digital colour images can appear different when viewed.
We advise ordering a sample door if you are unsure.
Hinges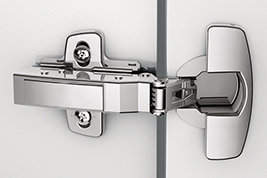 Hinges Included
Soft Closing Drawer
Soft Closing Included
Scroll Down to Order Your Kitchen Cabinets
Buy Complete Assembled Cabinets
Order Complete Cabinet Flat Packed
Sample
Base Kitchen Units
Base Units - Drawer Line
Corner Base Units
Wall Cabinets (720mm High)
Extra Tall Wall Units (900mm High) Not Available Flat Packs
Corner Wall Units
Dresser Units (1220mm High)
Bridging Unit 360 High
Bridging Unit 288 High
Tall Units - 1970mm High (Ex Legs)
Tall Units 2150mm (Ex Legs) Not Available Flat Packs
2 Drawer Units
3 Drawer Units
4 Drawer Units
5 Drawer Units
Panels and Blend Gables