Fitted Kitchen - Chatham Serica
Fitted Kitchen - Chatham Serica
Fitted Kitchen Chatham Serica - Introducing one of our new range of high quality fitted kitchens for 2020 and beyond. Feast your eyes on the beauty that is the Chatham Serica fitted kitchen. Contrasting striking colours make up this beautiful kitchen along with light coloured kit.... Read More
Fitted Kitchen Chatham Serica - Introducing one of our new range of high quality fitted kitchens for 2020 and beyond. Feast your eyes on the beauty that is the Chatham Serica fitted kitchen. Contrasting striking colours make up this beautiful kitchen along with light coloured kitchen worktops that can be fashioned from Quartz or leading edge lamintes. The striking light grey wall cabinets with the glass case cabinets that sandwich an open shelf for ornaments, books or crockery make this kitchen look bright and airy and not cluttered at all. Kitchen doors fabricated from moistue resistant MDF and pressed with our new Serica foil that give this kitchen the illusion of a painted finished kitchen.
Order Your Fitted Kitchen Chatham Online
You can place your order for a whole new fitted kitchen here online. Once you know what you require the ordering process is quite simple. You can order flat pack kitchen cabinets or rigid kitchen cabinets* complete and we will ship and deliver them to your front door.
Pre-Assembled Kitchen Cabinets supplied
with Doors, Hinges, Legs etc. (Scroll Down to Buy Now.)
Flat Pack Kitchen Cabinets Complete with doors, hinges, legs ready
for assembly and install. (Scroll Down to Buy Now.)

Fitted Kitchens Online - Need Help?
We have a full selection of kitchen cabinets so you will not be wanting for anything. We deliver all of our kitchen products to the 32 counties of Ireland.
If you require some help and assistance why not use the help button below to speak with one of our expert kitchen sales/design staff. We can talk you through the process of how to purchase and if you have any other questions we will do our best to answer them for you. Your new fitted kitchen is waiting for you. Order it today to avail of our special discounts.
Build your dream Kitchen
Choose Kitchen Colour
1. Serica Alabaster
2. Serica Dakar
3. Serica Denim
4. Serica Dust Grey
5. Serica Graphite
6. Serica Kashmir
7. Serica Kobe
8. Serica Light Grey
9. Serica Marine Blue
10. Serica Pebble
11. Serica Porcelain
12. Serica Stone Grey
13. Serica Taupe Grey
14. Serica White Grey
N.B
. - Kitchen Door Colour Shades are for guidance only. Printed and digital colour images can appear different when viewed.
We advise ordering a sample door if you are unsure.
Hinges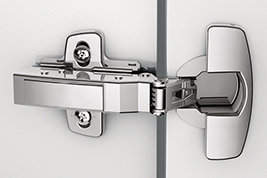 Hinges Included
Soft Closing Drawer
Soft Closing Included
Scroll Down to Order Your Kitchen Cabinets
Buy Complete Assembled Cabinets
Order Complete Cabinet Flat Packed
Sample
Base Kitchen Units
Base Units - Drawer Line
Corner Base Units
Wall Cabinets (720mm High)
Extra Tall Wall Units (900mm High) Not Available Flat Packs
Corner Wall Units
Dresser Units (1220mm High)
Bridging Unit 360 High
Bridging Unit 288 High
Tall Units - 1970mm High (Ex Legs)
Tall Units 2150mm (Ex Legs) Not Available Flat Packs
2 Drawer Units
3 Drawer Units
4 Drawer Units
5 Drawer Units
Panels and Blend Gables