Kitchens - Modena Gloss Kitchen Cabinets
Kitchens - Modena Gloss Kitchen Cabinets
Kitchens - Are you looking for a new kitchen that is both stylish and affordable? Look no further than Kitchens4U in Dublin, Ireland! We offer a wide selection of fitted kitchens, complete with rigid cabinets, kitchen worktops, and more. Plus, we....

Read More
Kitchens - Are you looking for a new kitchen that is both stylish and affordable? Look no further than Kitchens4U in Dublin, Ireland! We offer a wide selection of fitted kitchens, complete with rigid cabinets, kitchen worktops, and more. Plus, we offer nationwide delivery so you can enjoy your new kitchen no matter where you live.
Our kitchens are made with quality materials and come at an affordable price. We understand that a kitchen is a major investment, so we strive to provide you with the best quality at the best price. We also offer a flat pack kitchen sale so you can save even more.
At Kitchens4U, you can find the perfect kitchen to fit your style and budget. So why wait? Come visit us today and get the kitchen of your dreams.
Video – How to Assemble our Flat Pack Kitchen Units
Kitchen Showroom Dublin
Fancy a visit to our Kitchen Showroom to see our kitchen displays. Call us today on (01) 5414410 to discuss and book a consultation with one of our experienced kitchen designers.
Build your dream Kitchen
Choose Kitchen Colour
1. Gloss White
2. Gloss Cream
3. Gloss Sand Beige
4. Gloss Cappuccino
5. Gloss Mussel
6. Gloss Ivory
7. Gloss Zebrano
8. Gloss Black
9. Gloss Light Grey
10 Gloss Stone Grey
11. Gloss Dust Grey
12. Brushed Steel
13. Metallic Anthracite
N.B
. - Kitchen Door Colour Shades are for guidance only. Printed and digital colour images can appear different when viewed.
We advise ordering a sample door if you are unsure.
Hinges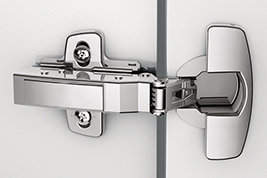 Hinges Included
Soft Closing Drawer
Soft Closing Included
Scroll Down to Order Your Kitchen Cabinets
Buy Complete Assembled Cabinets
Order Complete Cabinet Flat Packed
Sample
Base Kitchen Units
Drawer Line Base Units
Wall Cabinets
Corner Wall Units 720mm High
Bridging Unit 360 High
Bridging Unit 288 High
Extra Tall Wall Units - 900mm High
Corner Wall Units 900mm High
Tall Units - 1970mm High (Ex Legs)
Tall Units 2150mm (Ex Legs)
2 Drawer Units
3 Drawer Units
4 Drawer Units
5 Drawer Units
Corner Units
Panels and Blend Gables
Accessories
Sample
Base Kitchen Units
Drawer Line Base Units
Wall Cabinets