Fitted Kitchen - Rosapenna
Fitted Kitchen - Rosapenna
Fitted Kitchen Rosapenna Winchester Oak
This Rospapenna Kitchen range comes recommended for those wanting a subtle shade of oak in their kitchen. The reserved & elegant appearance of the Rosapenna is contributed by its white egg-shell, subtle gloss finish. The raised panel design cabi.... Read More
Fitted Kitchen Rosapenna Winchester Oak
This Rospapenna Kitchen range comes recommended for those wanting a subtle shade of oak in their kitchen. The reserved & elegant appearance of the Rosapenna is contributed by its white egg-shell, subtle gloss finish. The raised panel design cabinetry, further accentuates its simplicity and gives the appearance of a large space. Inspired by the sunny homes in Hollywood, the Rosapenna is surely going to make you feel like a star.
Sturdy Sand-Grey Kitchen Worktop
Smooth-Slide Panels
Stylish Island Counter with In-Built Kitchen Sink
Pre-Assigned Slots for Kitchen Appliances
Latest Installation Hob & Chimney System
If you want a blank canvas to bring alive your kitchen ideas, then the Ropsapenna Oak is a perfect backdrop for it. Not too overpowering, this fitted kitchen range supports all kinds of personalized decorative elements. Call us today, to get started!
Build your dream Kitchen
Choose Kitchen Colour
1. Horns White
2. Porcelain
3. Horns Ivory
4. Cova Ivory
5. Magnolia
6. Plain Cream
7. Vanilla
8. Mussel
9. Dakkar
10 Fjord
11. Beech
12. Lissa Oak
13. Light Oak
14. Pippy Oak
15. Medium Walnut

16. Denim Blue
17. Light Grey
18. Kashmir Grey
19. Stone Grey
20. Dust Grey
21. Lava Grey
22. Graphite
N.B
. - Kitchen Door Colour Shades are for guidance only. Printed and digital colour images can appear different when viewed.
We advise ordering a sample door if you are unsure.
Hinges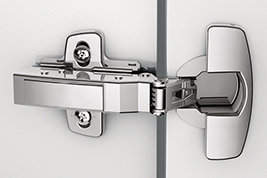 Hinges Included
Soft Closing Drawer
Soft Closing Included
Scroll Down to Order Your Kitchen Cabinets
Buy Complete Assembled Cabinets
Order Complete Cabinet Flat Packed
Sample
Base Kitchen Units
Base Units Drawer Line
Corner Base Units
Wall Cabinets (720mm High)
Extra Tall Wall Units (900mm High) Not Available Flat Pack
Corner Wall Units
Dresser Units (1220 mm High)
Bridging Unit 360 High
Bridging Unit 288 High
Tall Units - 1970mm High (Ex Legs)
Extra Tall Units 2150mm (Ex Legs) Not Available in Flat Pack
2 Drawer Units
3 Drawer Units
4 Drawer Units
5 Drawer Units
Panels and Blend Gables