Shaker Kitchen Fenwick
Shaker Style Kitchens Fenwick Mussel
A remarkably designed painted kitchen in shaker style, the Fenwick Mussel is an elegant kitchen layout, made for large spaces. The pearl white color is pleasing to the eyes and the chunky stainless-steel handles & accessories further enhance the lo.... Read More
Shaker Style Kitchens Fenwick Mussel
A remarkably designed painted kitchen in shaker style, the Fenwick Mussel is an elegant kitchen layout, made for large spaces. The pearl white color is pleasing to the eyes and the chunky stainless-steel handles & accessories further enhance the look of this traditional kitchen. The Fenwick accommodates multiple storage units, a clear glass display shelf for crockeries and a central island table counter with drawers. The elegant Bordeaux river granite provides an attractive contrast against the soft white shade of the Fenwick.
Large Storage Compartments
Solid Bordeaux River Granite Kitchen Worktop
Luxurious Pearl White Finish
Stylish Belfast Kitchen Sinks
The Fenwick with its well-fitted cabinetry and sturdy structure; is a mark of true workmanship. Made by one of the most trusted fitted kitchen designers in Dublin, Ireland, this shaker style kitchen will stand strong for years. So think no more & call us today!
Build your dream Kitchen
Choose Kitchen Colour
Legno Ivory
Legno Dust Grey

Legno Stone Grey
Legno White
Legno Graphite
Legno Mussel
Tuscany Lissa Oak
Legno Kashmir
Legno Magnolia
Tuscany Cova Ivory
Legno Light Grey
N.B
. - Kitchen Door Colour Shades are for guidance only. Printed and digital colour images can appear different when viewed.
We advise ordering a sample door if you are unsure.
Hinges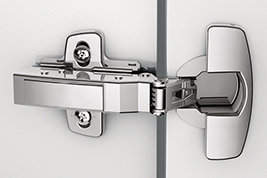 Hinges Included
Soft Closing Drawer
Soft Closing Included
Scroll Down to Order Your Kitchen Cabinets
Buy Complete Assembled Cabinets
Order Complete Cabinet Flat Packed
Sample
Base Kitchen Units
Drawer Line Base Units
Wall Cabinets
Corner Wall Units 720mm High
Bridging Unit 360 High
Bridging Unit 288 High
Extra Tall Wall Units - 900mm High
Extra Tall Corner Wall Units 900mm High
Tall Units - 1970mm High (Ex Legs)
Tall Units 2150mm (Ex Legs)
2 Drawer Units
3 Drawer Units
4 Drawer Units
5 Drawer Units
Corner Units
Panels and Blend Gables
Accessories
Sample
Base Kitchen Units
Drawer Line Base Units
Wall Cabinets