Kitchens - Fenwick Kitchen Cabinets
Kitchens - Fenwick Kitchen Cabinets
Welcome to Kitchens4u! We are the perfect place to find the kitchen of your dreams. With our amazing selection of fitted kitchens, wardrobes, and slide robes, you can create a space that is both stylish and functional. Save up to 20% on this Fenwick Shaker Kitchen when you shop o....

Read More
Welcome to Kitchens4u! We are the perfect place to find the kitchen of your dreams. With our amazing selection of fitted kitchens, wardrobes, and slide robes, you can create a space that is both stylish and functional. Save up to 20% on this Fenwick Shaker Kitchen when you shop online. Our experienced team of kitchen designers are available to help you create the perfect kitchen for your home. Visit our kitchen showroom in Baldoyle Industrial Estate, Dublin, and let us help you create the kitchen of your dreams. Call (01) 5414410 to book an appointment today!
Flat Pack Kitchen Cabinets - Another Option
Are you a homeowner looking to give your kitchen a makeover? Our flat pack kitchen cabinets are easy to assemble and come in a variety of styles and colors to fit any kitchen space. Get the look you want without the hassle of a full kitchen renovation for a little bit less. Shop Online at Kitchens4u.ie today and get your dream kitchen in no time! We deliver nationwide.
Video – How to Assemble our Flat Pack Kitchen Units
Kitchen Design
Are you looking to give your kitchen a fresh, modern look? Look no further! Our kitchen design and sales team can help you create the kitchen of your dreams. With a wide selection of styles and materials, you'll be sure to find something that fits your unique style. Plus, our experienced team can help you through the entire process, from design to installation. Don't wait any longer - upgrade your kitchen today! Call to book an In-Store consultation. Tel: (01) 5414410 NOW!
Order Now and get 20% OFF this kitchen - Limited Time Offer
Build your dream Kitchen
Choose Kitchen Colour
Tuscany Lissa Oak
Legno Kashmir
Legno Magnolia
Tuscany Cova Ivory
Legno Light Grey
Legno Ivory
Legno Dust Grey

Legno Stone Grey
Legno White
Legno Graphite
Legno Mussel
N.B
. - Kitchen Door Colour Shades are for guidance only. Printed and digital colour images can appear different when viewed.
We advise ordering a sample door if you are unsure.
Hinges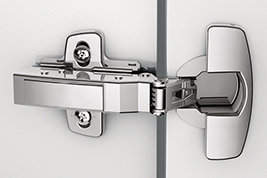 Hinges Included
Soft Closing Drawer
Soft Closing Included
Scroll Down to Order Your Kitchen Cabinets
Buy Complete Assembled Cabinets
Order Complete Cabinet Flat Packed
Sample
Base Kitchen Units
Drawer Line Base Units
Wall Cabinets
Corner Wall Units 720mm High
Bridging Unit 360 High
Bridging Unit 288 High
Extra Tall Wall Units - 900mm High
Extra Tall Corner Wall Units 900mm high
Tall Units - 1970mm High (Ex Legs)
Tall Units 2150mm (Ex Legs)
2 Drawer Units
3 Drawer Units
4 Drawer Units
5 Drawer Units
Corner Units
Panels and Blend Gables
Accessories
Sample
Sample Door
Order a sample door here if you are unsure.
NOW €20.94
Sample Door
RRP €25.13
NOW €20.94
Base Kitchen Units
150mm Base Unit with Shelf
Base Kitchen Cabinet in Ivory or White pre-assembled and complete.
Includes: Kitchen Cabinet
Kitchen Door
Soft closing hinges
Legs.
Dimensions: Height 720mm Width 150mm Depth 570mm.
Handles Not Included. Orde Here
NOW €75.42
150mm Base Unit with Shelf
RRP €90.50
NOW €75.42
150mm Base Unit - Wine Rack
Base kitchen cabinet pre-assembled pidgeon hole wine rack.
Dimensions: Height 720mm X 570mm X 150mm.
Cabinet colour available in Ivory or White
NOW €89.02
150mm Base Unit - Wine Rack
RRP €106.82
NOW €89.02