Fitted Kitchen Prague Ivory and Walnut
Fitted Kitchen Prague Ivory and Walnut
Fitted Kitchen - Prague Ivory & Walnut Island - The detail is everything with this Prague Ivory and Walnut fitted kitchen. These kitchen doors include a raised panel detail that creates a beautiful and intricate door. With the gun barrel pilasters standing proud at designated points, these li.... Read More
Fitted Kitchen - Prague Ivory & Walnut Island - The detail is everything with this Prague Ivory and Walnut fitted kitchen. These kitchen doors include a raised panel detail that creates a beautiful and intricate door. With the gun barrel pilasters standing proud at designated points, these little extras make the kitchen really stand out. And with some Georgian Glazed Doors and corbels they all add to create a spectacular finished fitted kitchen. Here are a selection of features that you can have with your fitted kitchen,
Quartz Counter Tops
Quartz Upstands
Quarz Backsplash
Fretted Frame Dressers
Factory Finished Island Tops
Curved Doors
Adding in one of our Quality Granite or Quartz kitchen counter tops from Silstone or Mason Quartz range of quality products is sure to make a big impression. Overall a splendid choice of kitchen whether you are enjoying city living or country life. Make an appointment with us today to discuss your kitchen project. Fill in the enquiry form below and we will contact you within 48 hours to book you in with one of our Professional Kitchen Designers.
Build your dream Kitchen
Choose Kitchen Colour
1. Horns White
2. Porcelain
3. Horns Ivory
4. Cova Ivory
5. Magnolia
6. Plain Cream
7. Vanilla
8. Mussel
9. Dakkar
10 Fjord
11. Beech
12. Lissa Oak
13. Light Oak
14. Pippy Oak
15. Medium Walnut

16. Denim Blue
17. Light Grey
18. Kashmir Grey
19. Stone Grey
20. Dust Grey
21. Lava Grey
22. Graphite
N.B
. - Kitchen Door Colour Shades are for guidance only. Printed and digital colour images can appear different when viewed.
We advise ordering a sample door if you are unsure.
Hinges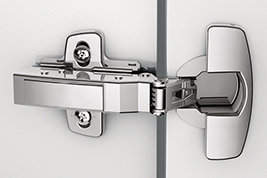 Hinges Included
Soft Closing Drawer
Soft Closing Included
Scroll Down to Order Your Kitchen Cabinets
Buy Complete Assembled Cabinets
Order Complete Cabinet Flat Packed
Sample
Base Kitchen Units
Base Units Drawer Line
Corner Base Units
Wall Cabinets (720mm High)
Extra Tall Wall Units (900mm High) Not Available Flat Pack
Corner Wall Units
Dresser Units (1220 mm High)
Bridging Unit 360 High
Bridging Unit 288 High
Tall Units - 1970mm High (Ex Legs)
Extra Tall Units 2150mm (Ex Legs) Not Available in Flat Pack
2 Drawer Units
3 Drawer Units
4 Drawer Units
5 Drawer Units
Panels and Blend Gables