Shaker Kitchen Tuscany
Tuscany Medium Walnut Shaker Style Kitchen
Rich & irresistible is how we describe our Tuscany Medium Walnut Kitchen Range. This heartwood inspired fitted kitchen is made for those who love an all-natural cabinetry made functional with a practical & intuitive design layout. The Tus.... Read More
Tuscany Medium Walnut Shaker Style Kitchen
Rich & irresistible is how we describe our Tuscany Medium Walnut Kitchen Range. This heartwood inspired fitted kitchen is made for those who love an all-natural cabinetry made functional with a practical & intuitive design layout. The Tuscany comes with multiple storage options, central overhead pot hanger, island salad counter and shaker style free-standing wall units. The heartwood finish is a lush medium walnut color tone- something you will fall in love with, instantly.
Rich Medium Walnut Shaker Style Cabinetry
Understated Metallic Handles
Gray Polished Granite Kitchen Worktop
Optimised Storage Solutions
Single Oven Slot
Neff Kitchen Appliances
The Tuscany is truly a shaker style kitchen that is built to last a lifetime. Designed by one of the best value kitchen suppliers in Dublin, Ireland; the Tuscany is available at a surprisingly great price for a full kitchen installation. So, call us today!
Build your dream Kitchen
Choose Kitchen Colour
Legno Stone Grey
Legno White
Legno Graphite
Legno Mussel
Tuscany Lissa Oak
Legno Kashmir
Legno Magnolia
Tuscany Cova Ivory
Legno Light Grey
Legno Ivory
Legno Dust Grey

N.B
. - Kitchen Door Colour Shades are for guidance only. Printed and digital colour images can appear different when viewed.
We advise ordering a sample door if you are unsure.
Hinges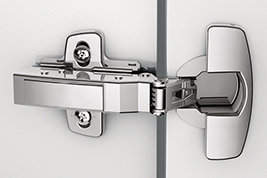 Hinges Included
Soft Closing Drawer
Soft Closing Included
Scroll Down to Order Your Kitchen Cabinets
Buy Complete Assembled Cabinets
Order Complete Cabinet Flat Packed
Sample
Base Kitchen Units
Drawer Line Base Units
Wall Cabinets
Corner Wall Units 720mm High
Bridging Unit 360 High
Bridging Unit 288 High
Extra Tall Wall Units - 900mm High
Extra Tall Corner Wall Units 900mm High
Tall Units - 1970mm High (Ex Legs)
Tall Units 2150mm (Ex Legs)
2 Drawer Units
3 Drawer Units
4 Drawer Units
5 Drawer Units
Corner Units
Panels and Blend Gables
Accessories
Sample
Base Kitchen Units
Drawer Line Base Units
Wall Cabinets